As one of the world's leading defense and aerospace companies, Lockheed Martin controls a large share of the global arms market. The U.S.-based company has been able to create a large customer base in the Middle East in general and the Gulf region in particular.
By providing defense services, technologies, and solutions, Lockheed Martin helps the region's countries maintain their security, stability, and combat readiness in the face of threats. Enjoying well-established partnerships with the UAE and its various defense companies, Lockheed Martin actively collaborates on various levels to achieve many strategic objectives and develop the UAE's defense industries.
To learn about the U.S based company's fields of work, products, investments, and latest projects in the Middle East and Gulf countries in general, and the UAE in particular, Al Jundi Journal interviewed retired General John W. Nicholson, CEO of Lockheed Martin Middle East, and had the following conversation with him:
Talk to us about Lockheed Martin Middle East and its fields of work in general, and about the most prominent products that the company offers to its customers
The speed of modern-day warfare is being defined, like never before, by the technologies created by companies such as Lockheed Martin. We can see today that the strength, speed, and stamina of military forces are becoming increasingly important to winning conflicts.
For over 50 years, we have continuously worked with our partners in the Middle East to find new ways to enhance their performance and capabilities.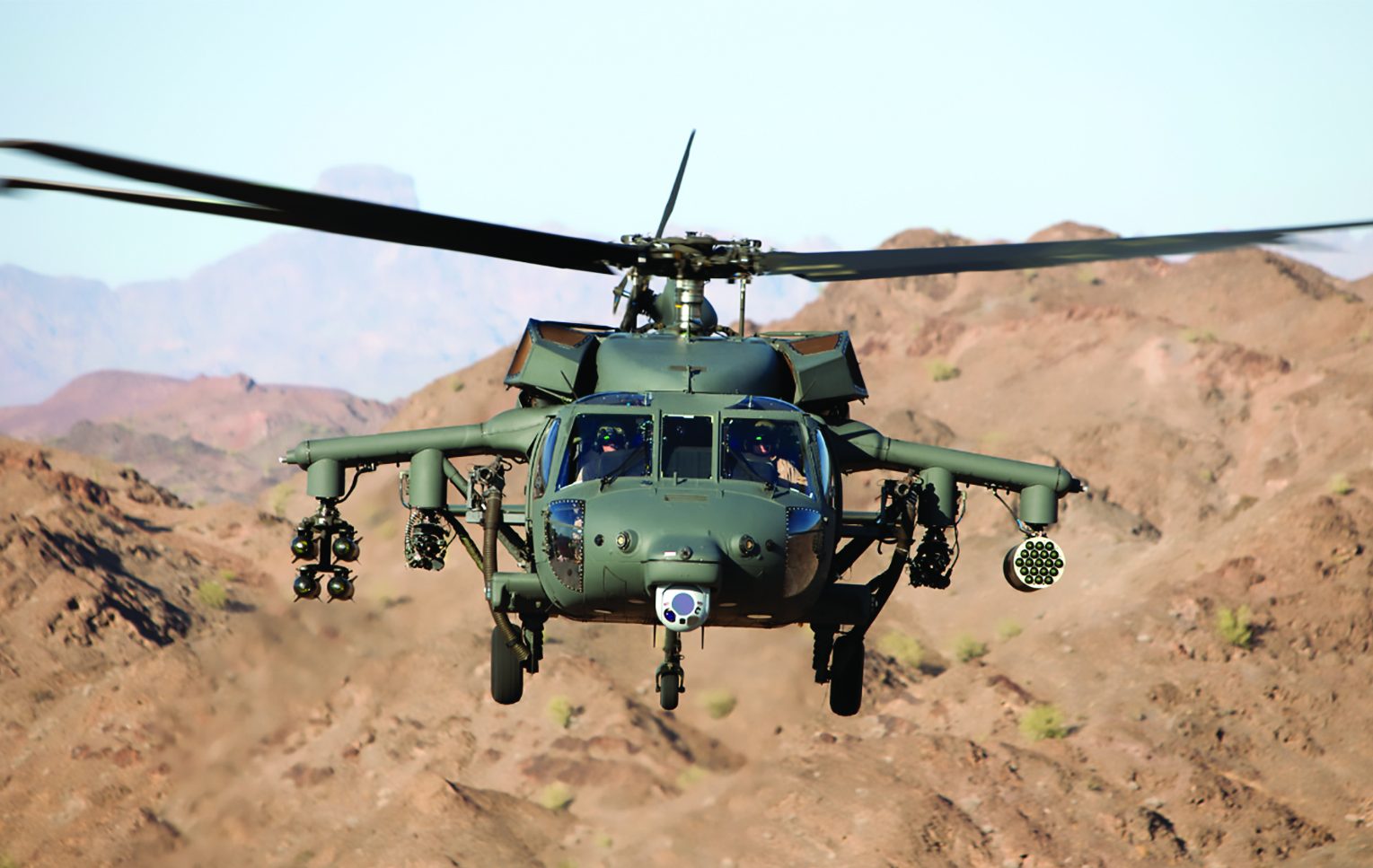 Our combat-proven systems include high-powered radars, the Terminal High Altitude Area Defense (THAAD) missile defense system, and the PAC-3 Missile Segment Enhancement (MSE) interceptor that features unique hit-to-kill technology. We offer many great platforms, including the F-16 multirole fighter jet, advanced helicopters such as the Black Hawk and the MH-60R maritime variant, and the C-130 tactical airlifter. We also offer world-class command and control systems and state-of-the-art simulation and sustainment support.
Over the years, we have moved beyond just supplying defense systems to collaborating on projects related to technology, knowledge transfers, and training. We are helping our Middle Eastern partners defend their interests and protect their populations while taking a proactive stance to help develop local capabilities.
Please give us a brief introduction about yourself and how you became Chief Executive of the Lockheed Martin Middle East.
Before joining Lockheed Martin, I was in the U.S. Army for 36 years as an Airborne Ranger infantry officer leading units at all levels including six years in combat. My final assignment in the Army was Commander of U.S. Forces and the 41-nation NATO-led Coalition in Afghanistan from 2016 to 2018. Before this, I commanded NATO's Allied Land Command and the 82nd Airborne Division.
I have tremendous respect and gratitude for the Emirati Forces who served with us in Afghanistan. It was an honor to fight alongside them. After retirement, I ran a non-profit foundation that helped US service members and their families as well as others in need, such as Afghan refugees. We also created a small venture capital fund that helped veteran entrepreneurs to launch successful businesses.
I remain active as a mentor to US and NATO general officers and as a speaker in leadership and international security affairs. Previously I was an adjunct professor on leadership with Harvard University's John F. Kennedy School and serve as a member of Harvard's Belfer Center Elbe Group, which maintains a dialogue between retired American and Russian senior officials in the military and intelligence fields.
I joined Lockheed Martin as chief executive for the Middle East in December 2021 and now live in Abu Dhabi. I'm responsible for the company's strategy, operations, and growth in the UAE, Bahrain, Kuwait, Qatar, Oman, Jordan, Lebanon, Iraq, and Pakistan.
How important is the Middle East as a market to LMC?
The Middle East is a critically important region for Lockheed Martin, and our goal is to help strengthen the security landscape here.
Proxy conflicts and their sponsors are supplying sophisticated weaponry to combatants who otherwise would not have access to them. This is allowing smaller non-state actors to become more challenging adversaries for national defense.
Our technologies help strengthen regional security and play a crucial role in deterring geopolitical threats while enabling interoperability between the U.S. military and key regional allies.
Historically, we have developed wide-ranging capabilities for our Middle East partners. We have been in the UAE since 1980, operating a comprehensive portfolio in defense, advanced technology, security solutions, and knowledge transfer programs.
We delivered C-130 Hercules airlifters to Saudi Arabia in 1965, and since then our portfolio has expanded to include defense, advanced technologies, space, and energy solutions.
Bahrain was the first country in the GCC region to acquire the F-16 aircraft, and since then, the UAE and Oman have joined that program. In Kuwait, we support the government on several essential capabilities and programs, including C-130 airlifters and advanced air and missile defense systems.
How do you assess the cooperation between Lockheed Martin and the United Arab Emirates?
Our history in the UAE stretches back more than 40 years, and our cooperation with the country has never been stronger. We are front and center regarding integrated air and missile defense systems and are also proud that the UAE air force flies the F-16 Block 60 Desert Falcon, the most advanced F-16 fighter in the world. We are making every effort to ensure that our partners in the UAE have the latest technology solutions to protect their citizens and address the nation's most pressing security challenges.
As a trusted defense partner, we have been privileged to work with the UAE and offer our expertise to expand the nation's capabilities while helping to localize training and industry services.
We are also heavily focused on human capital development initiatives through our Center for Innovation and Security Solutions at Masdar City in Abu Dhabi, helping to create a future pipeline of talent to support and grow the UAE's defense industry.
What is Lockheed Martin's investment in the UAE, and who do you primarily work with?
We cooperate with key entities across the entire spectrum of the UAE's military and defense ecosystem, with a focus on the Ministry of Defense, the Air Force & Air Defense (AFAD), Tawazun, and EDGE groups, amongst others such as Joint Aviation Command (JAC), Presidential Guard and the Army and Navy. Together we have helped to enhance the nation's security and make the UAE one of the most capable forces in the region.
In terms of investments, Lockheed Martin has spent hundreds of millions of dollars to help develop local capabilities in the UAE. We have adopted a three-pronged approach that involves knowledge transfer, localization, and human capital development. We implement initiatives with input from our global network of sector experts, combined with the know-how of local partners. We also work to create in-country value and contribute to the modernization of the defense sector.
What new products is Lockheed Martin offering in the UAE and Gulf region?
Lockheed Martin is well known for building some of the most advanced military aircraft, missile systems, helicopters, and ships available today. We also sustain aircrafts for air forces worldwide, covering combat, air mobility, reconnaissance, and surveillance requirements.
We are also focused on delivering state-of-the-art integrated air and missile defense systems to our partners as the regional threat profile continues to evolve. Our most advanced systems in the Gulf region provide cutting-edge command and control and multi-tier defenses that work in concert to defeat incoming ballistic missile threats.
Systems such as THAAD and PAC-3 MSE deliver unique 'hit-to-kill' capabilities, with sensing ability, agility, and high accuracy to hit a target head-on, completely destroying the threat.

Other advanced solutions include space-based Intelligence, Surveillance, and Reconnaissance (ISR) satellites, which give commanders the ability to gather, analyze, and act on vast amounts of high-quality data for better decision-making. Long-range discrimination radar systems also come to mind; they create advanced situational awareness and improve ballistic defense systems.
In today's complex defense environment, however, there is no longer a place for single-focus solutions. Our vision for the future is based on meeting our partners' needs to deter rapidly evolving threats across all domains (land, air, sea, cyber, and space).
What are your most prominent projects for the next stage?
We are working with our partners in the region and worldwide to shape the concepts known as Multi-Domain Operations or Joint All-Domain Operations (MDO/JADO). By synchronizing major systems across all domains, such as aircrafts, ships, submarines, ground vehicles, satellites, and missile systems, we can provide a complete picture of the modern battlespace and empower our partners to make the decisions that drive quick actions.
We are working to accelerate the connectivity of our platforms at Lockheed Martin to encompass the greater defense ecosystem. We will collaborate to tie together our platforms and systems with those of other original equipment manufacturers (OEMs), across generations. This "network effect" will provide our partners with greater capabilities and efficiency compared to any individual system on its own.
What are your company's future plans?
A passion for technology and innovation drives us to shape the future of defense and security. We aim to continue investing heavily in R&D and collaborating with leading universities and research organizations to develop technological breakthroughs that address significant global challenges. In the United States, our focus is on developing enabling technologies around 5G connectivity, Artificial Intelligence and autonomy, advances in cyber and electronic warfare, hypersonic technologies, and directed energy systems based on lasers.
Advancing STEM education is a critical focus for Lockheed Martin globally and locally. Training and mentoring an increasing number of students and young engineers to run the programs we provide is at the core of our strategy.
How do you see the defense industry changing in the Middle East?
Looking to the future, our regional partners are increasingly focused on building sovereign capabilities through localization initiatives. They want to ensure that the next generation of local talent can thrive, innovate and develop cutting-edge technology, so they can operate and maintain their aerospace and defense systems. To support this goal, we are working on expanding our industrial partnership and human capital development efforts to play our part in growing and maturing local capabilities.
Are you expecting an increase in demand perhaps in one specific area of business this year?
Yes, the war in Ukraine has prompted an increase in demand and defense spending in Europe and the Middle East. NATO nations are reviewing their military capabilities, and new members are preparing to join the alliance. As an industry leader in all domains, Lockheed Martin stands ready to support the needs of our partners as the threat landscape continues to grow and evolve around the world. Here in the GCC, integrated missile defense is a crucial focus for our allies, and so are air power and connectivity. In Europe, in-demand systems include Javelin and HI-MARS amongst others. Whatever our partners may need, they can rely on us to support them.
Would you like to send any message through Al Jundi Journal to the defense community in general, or in the UAE in particular?
I have a great deal of respect for the UAE Armed Forces. I have personally witnessed the courage and professionalism of the UAE's military while serving alongside Emirati forces in Afghanistan.
As an American General and Soldier, I greatly admire all that the UAE has done on behalf of the region and for our shared US-UAE security interests. The political system in the US ebbs and flows, but the future of the US-UAE strategic partnership is very bright in my opinion. The US has an enduring interest in supporting stability and security in the Middle East, and Lockheed Martin will remain committed to these aims.
I greatly value the relationships and trust Lockheed Martin has built over the past decades through strengthening the security capabilities of the UAE, and I look forward to growing that trust and building up this capacity further.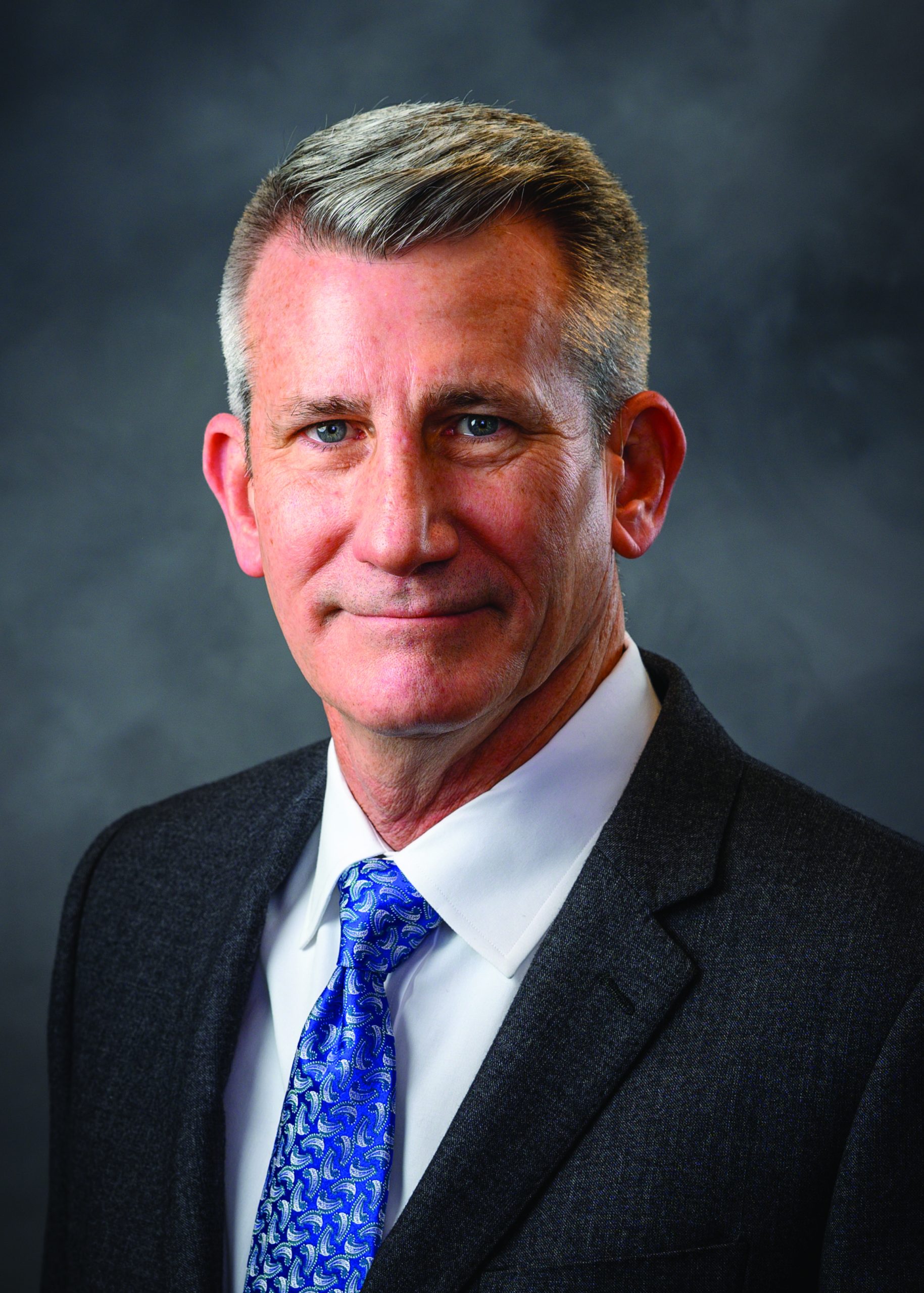 PROFILE: John W. Nicholson
Appointed Chief Executive for Lockheed Martin in the Middle East in December 2021.
Resides in Abu Dhabi, and is responsible for the company's strategy, operations, and growth in the UAE, Bahrain, Kuwait, Qatar, Oman, Jordan, Lebanon, Iraq, and Pakistan.
Served as the Commander of all U.S. Forces and the 41 nation NATO-led Coalition in Afghanistan from 2016 to 2018.
Served as Commander of NATO's Allied Land Command and Commanding General of the 82nd Airborne Division.
In 1982, he served as an infantry officer at all levels with over six years in combat.
Following retirement from active duty in November 2018, he became the President of the Pentagon Federal Credit Union Foundation supporting post 9-11 combat veterans, service members, caregivers, and their families.
He has been a mentor to U.S. general officers through the U.S. National Defense University and to NATO flag officers through the NATO Senior Mentor Program.
Holds Bachelor's Degrees from the United States Military Academy and Georgetown University, as well as Master's Degrees from the School for Advanced Military Studies and the National Defense University.
» Interviewed by: «AlJundi Journal»