The defense sector is witnessing a great quantum shift in the use of the latest cutting edge technologies leading continuing investment in modernization programs to enhance the country's defense posture.
To keep pace with these rapid developments, it has become necessary for companies operating in the security and defense field in various parts of the world to diversify their portfolio of products and services to provide solutions that fit the nature of the challenges.
Parsons, an American company, is a leading provider of technology-driven solutions in the defense, intelligence, and critical infrastructure markets. They provide advanced solutions for defense and intelligence customers.
Al Jundi Journal interviewed Gregg Welch, Parsons' Senior Vice President of strategy and development in the Middle East and Africa, about Parsons' business fields in the United Arab Emirates and the services it provides to the defense sector around the world:
Can you tell us about Parsons and its presence in the region?
Parsons has been in the region since the 1970s, and we consider ourselves as part of the fabric of the Middle East. The aspirations of the UAE and its focus on being a global leader in defense, critical infrastructure, and intelligence are commendable, and Parsons is actively ready to help them realize that potential.
The UAE remains one of our most important customers, and we genuinely value the relationships and long-standing partnerships we've built regionally. Parsons is going through an exciting transformation that began in 2019 when the company went public, and continues today with more opportunities in technology, development of products, national defense, and critical infrastructure solutions.
As a global company, we are fortunate to do amazing work around the world and put those learnings and best practices into everything we do. The UAE is a place where we can continue to provide leading solutions in all our markets and continue to expand our footprint in the technology and defense arenas in unison with the UAE's growth aspirations.
One area that we're particularly focused on is the space domain: both on an all-domain military aspect, but also in terms of commercial expansion and opportunity. Parsons is actively involved in space observation initiatives, integrated launch efforts, and supporting programs of space security and defense to protect space assets and ensure the secure processing and sharing of data. The company's recent acquisition of Braxton Technologies also great expands our capabilities and product solutions.
How is Parsons supporting the continued security and defense of the Middle East region?
Parsons provides security, military and air missile defense solutions to several countries around the world, including those in the Middle East. We specialize in smart hardware and software designed to meet our customer's most challenging mission requirements. Anything from customized hardware and software full-spectrum cyber to smart basing technology and design, and critical infrastructure protection.
One of our focuses at IDEX 2021 is our airborne mission planning and data processing tools. We have our trained professionals showcasing our C2Core and PeARL technology products, which are both operating with the U.S. Department of Defense.
C2Core is a command and control solutions system that quickly transforms data from aggregate to actionable to support near real-time decision-making, while PeARL is a level image processing system that paints a picture of the full battlespace for the warfighter.
What kind of solutions and products does Parsons offer to its customers today?
Parsons has a breadth of fast, agile, industry-leading solutions and products across cyber, missile defense, C5ISR/C2Core, smart basing, border control techniques, law enforcement, smart cities, and critical infrastructure. As a technology company, our focus in the defense world is providing operational, mission-ready solutions that can be deployed quickly to the warfighter and help them achieve mission success. That includes our PeARL® family of ISR solutions, which is currently deployed within the Department of Defense, to our C2Core® product line that collects, analyzes, and disseminates critical information to the end user for further action.
What do you think of IDEX 2021 Exhibition, as one of the most important defense exhibitions in the UAE and the world at large, and how do these exhibitions contribute to developing your company's business?
IDEX is always an incredible experience as it's the perfect platform to demonstrate Parsons' comprehensive range of products for the security and defense sector. Being hosted in Abu Dhabi places the exhibition in the heart of the MEA region, which is developing faster than almost anywhere in the world. Abu Dhabi and the UAE, in particular, being leading lights in the latest trends, including advanced defense technology and autonomous systems, for example. By participating in IDEX, Parsons has direct access to end users and feedback on our product deployment. We relay that information to the next generation of our product lines.
Space, is of great significance to the UAE. How can Parsons support the UAE space program?
Parsons is leading the architecture protection for the development arm of the U.S. Space Force. Our expertise with network security, architecture resiliency and continuous Authority to Operate practices are key to the success of network infrastructure protection strategies. Our subject matter experts can develop and field customized tools using highly detailed analysis, decision support systems, machine learning algorithms, and visualization capabilities for the space mission supporting multiple applications.
Our solutions support mission success by including all components necessary for complete satellite ground implementations: from prototypes to global constellations. Parsons provides end-to-end customized mission solutions to meet customer needs in the rapidly evolving space domain. With decades of experience supporting over 170 space missions, our capabilities enable operations for 50 percent of U.S. DoD satellites and 75 percent of NASA and NOAA satellites. The company's expertise in satellite command and control, satellite ground systems, software development, systems engineering, cross-domain data dissemination, cybersecurity, integration, test and checkout, and satellite operations leverages the full operational potential of warfighting in the space domain. Parsons is the prime contractor responsible for the DoD's small satellite integration efforts through our Launch Manifest Systems Integration program with the U.S. Air Force, successfully completing our first launch integration in August 2019 on the ULA Atlas V. The integration – from concept to delivery – took a record five months compared to the years it normally takes for other operations.
How do you assess the evolution of cyber threats to critical infrastructure?
Unfortunately, in a digitally connected world, everything is at risk of cyberattack – from public transit to autonomous vehicles to energy and water networks. With COVID forcing much of the world to exist remotely, we've seen a significant increase in the amount of cyberattacks. Cybersecurity is an enabler for all other offerings. Any systems we provide are cyber hardened.
We are currently in discussions with several critical infrastructure partners about developing solutions that ensure their networks are safe and protected. Cybersecurity is the responsibility of every government, industry members, and individual.
In the domain of cybersecurity, what makes you distinguished from your competitors?
We represent the evolution of cybertechnology and actionable intelligence by delivering the fastest cyber capabilities in the world. Whether it's supporting the Intelligence Community of empowering the operator at the edge, our rapid, open, interoperable and scalable suite of solutions that help our nation's operators – regardless of the mission. We have a dedicated business for cyber and intelligence. The difference between Parsons and some of other industry partners is our complete focus on delivering tailored, mission-ready solutions with a speed and scalability that does not exist elsewhere in the federal marketspace.
We do realize cyber security is key and critical as we are digitally connected nowadays, and that's why we have a dedicated business. All our offerings for defense and CIP are designed and engineered to be cyber resilient.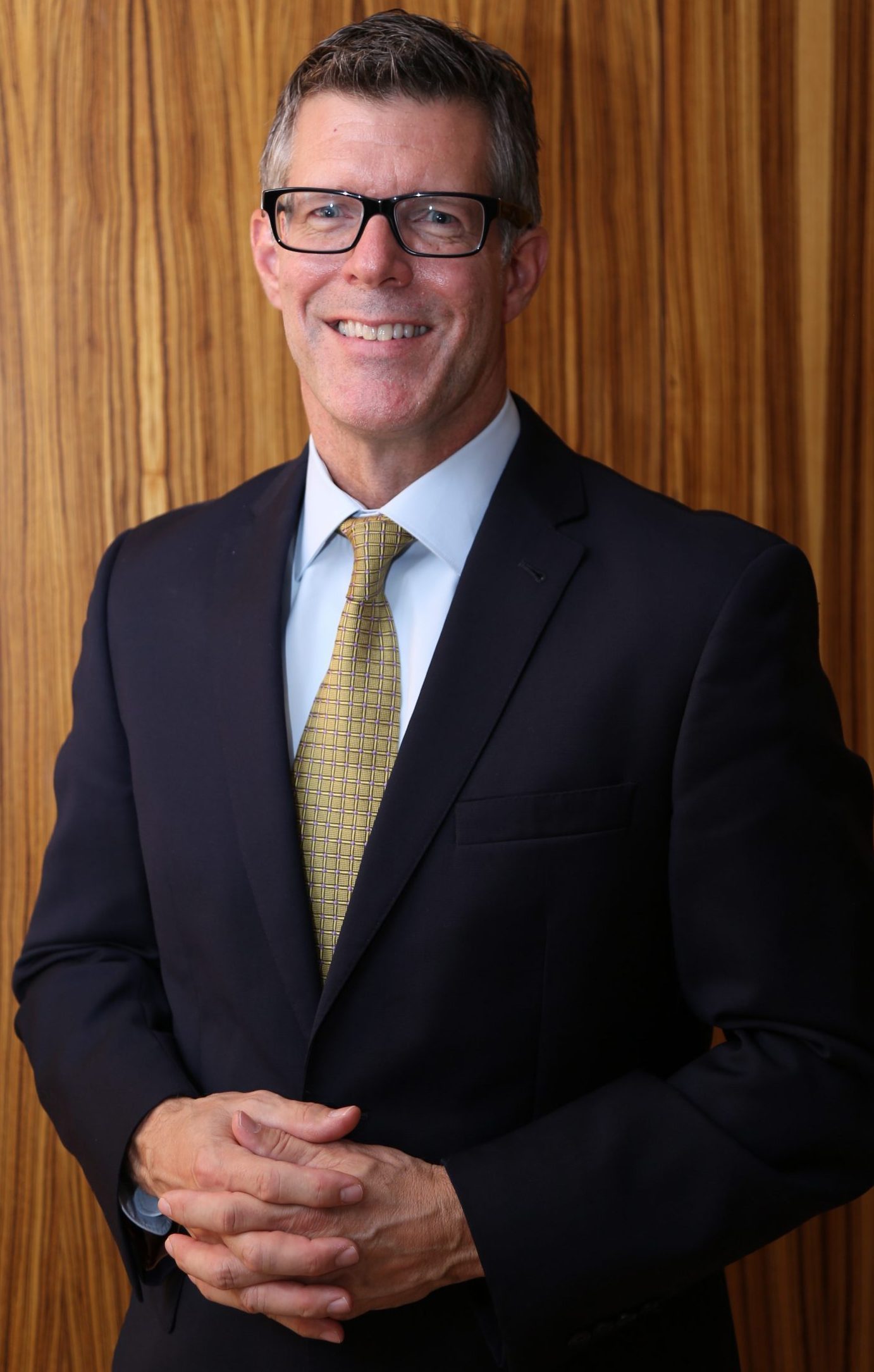 PROFILE
Gregg Welch is the senior vice president for strategy and growth at Parsons in the MEA region, where he is responsible for developing the company's forward-looking regional strategy for current and future customers.
He is an international business leader with over 25 years of experience in leading successful endeavors in numerous countries over several continents.
During his tenure with Parsons, Gregg has held leadership roles in both the Federal Services and Critical Infrastructure segments.
Previously, Gregg served as the senior vice president and market leader for the MEA built environment group.
As the leader for the Federal Services infrastructure and planning group, Gregg managed the business for U.S. federal customers and their projects worldwide.
Also, in the Federal Services segment, Gregg served as the vice president for project management services. Gregg is based in Abu Dhabi.
Interviewed By: Razi El Hadmi
Photography by: Mohammed Al Shaer