Mattar Salem Al Dhaheri, Under-Secretary of the Ministry of Defence, is leading the UAE delegation to the opening ceremony of the Defense Expo Korea (DX KOREA 2022), which got underway today at Kintex, Goyang-si, South Korea.
Mattar Al Dhaheri met with General Jung Sang-hwa, Chief of Staff of the Air Force, and discussed with him ways of bolstering joint cooperation in defence and military fields. They also exchanged views on a host of issues of mutual interest.
He also met with officials of the Korean defense industries. During the meeting, which was attended by a number of senior officers, they reviewed aspects of joint cooperation and ways to develop them, in addition to discussing prospects for cooperation in the field of military industries.
The two sides expressed their commitment to exploring new cooperation opportunities available in the defense sector in the two countries in order to exchange experiences and learn about the latest modern technology in the field of defense industries.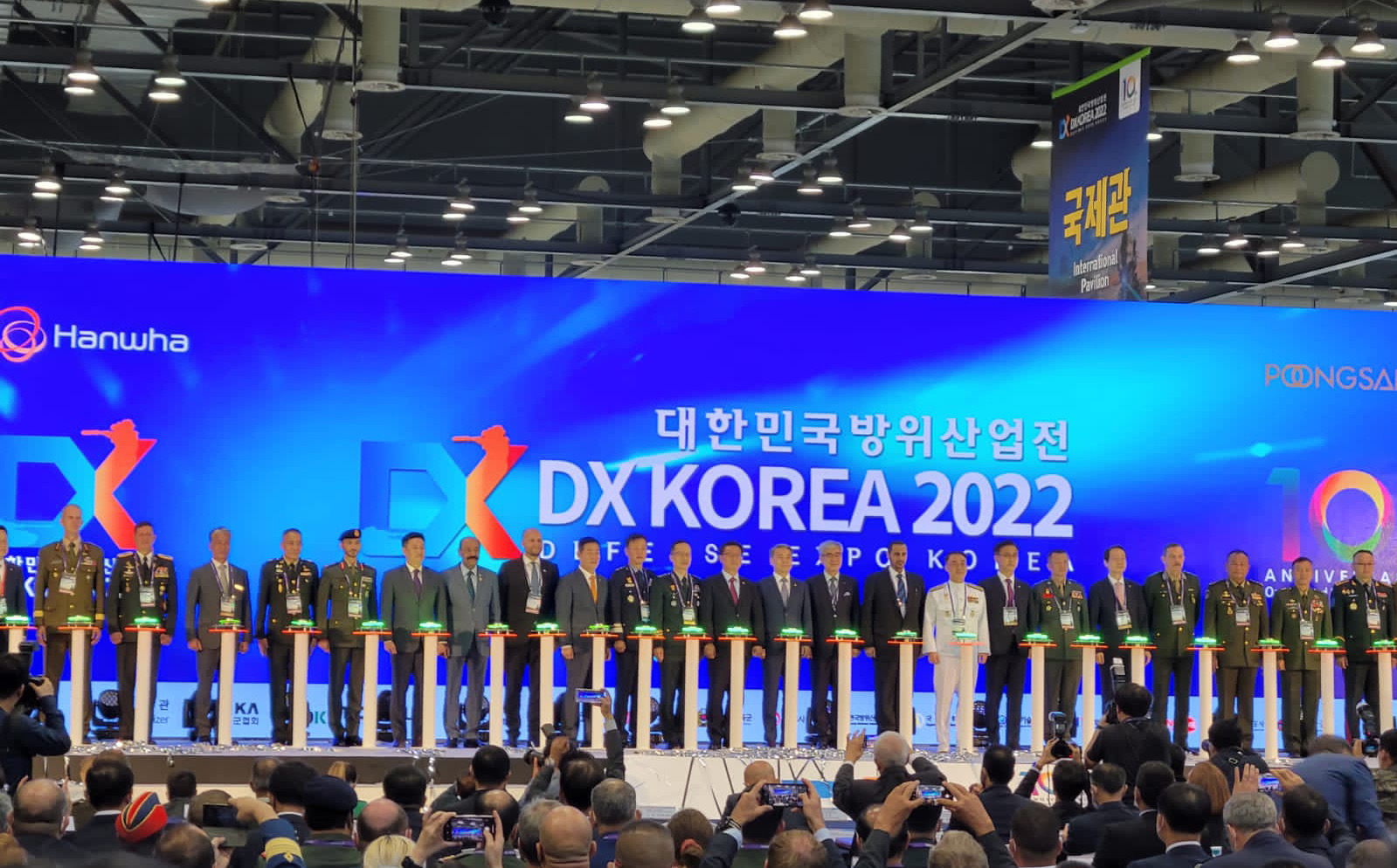 Al Dhaheri then toured the exhibition which included a number of national pavilions and platforms for regional and international companies specialized in the defense industries. He was briefed on the latest weapons, equipment and the latest technologies of industries in the defense and aviation sector.
DX KOREA 2022 is the only exhibition specialised in land forces equipment in Korea and hosted by AROKA (Association of the Republic of Korea Army) & co-organised by KOTRA (Korea Trade-Investment Promotion Agency) to display and market defense products.