President His Highness Sheikh Mohamed bin Zayed Al Nahyan toured the 16th edition of the International Defence Exhibition and Conference (IDEX) at the Abu Dhabi National Exhibition Centre (ADNEC).
This year's edition, which began on Monday, coincides with the 30th anniversary of the launch of IDEX.
President His Highness Sheikh Mohamed, accompanied by H.H. Sheikh Mansour bin Zayed Al Nahyan, Deputy Prime Minister and Minister of the Presidential Court, visited the pavilions and stands of several participant companies and national entities who are showcasing the latest technology and developments in the defence industry.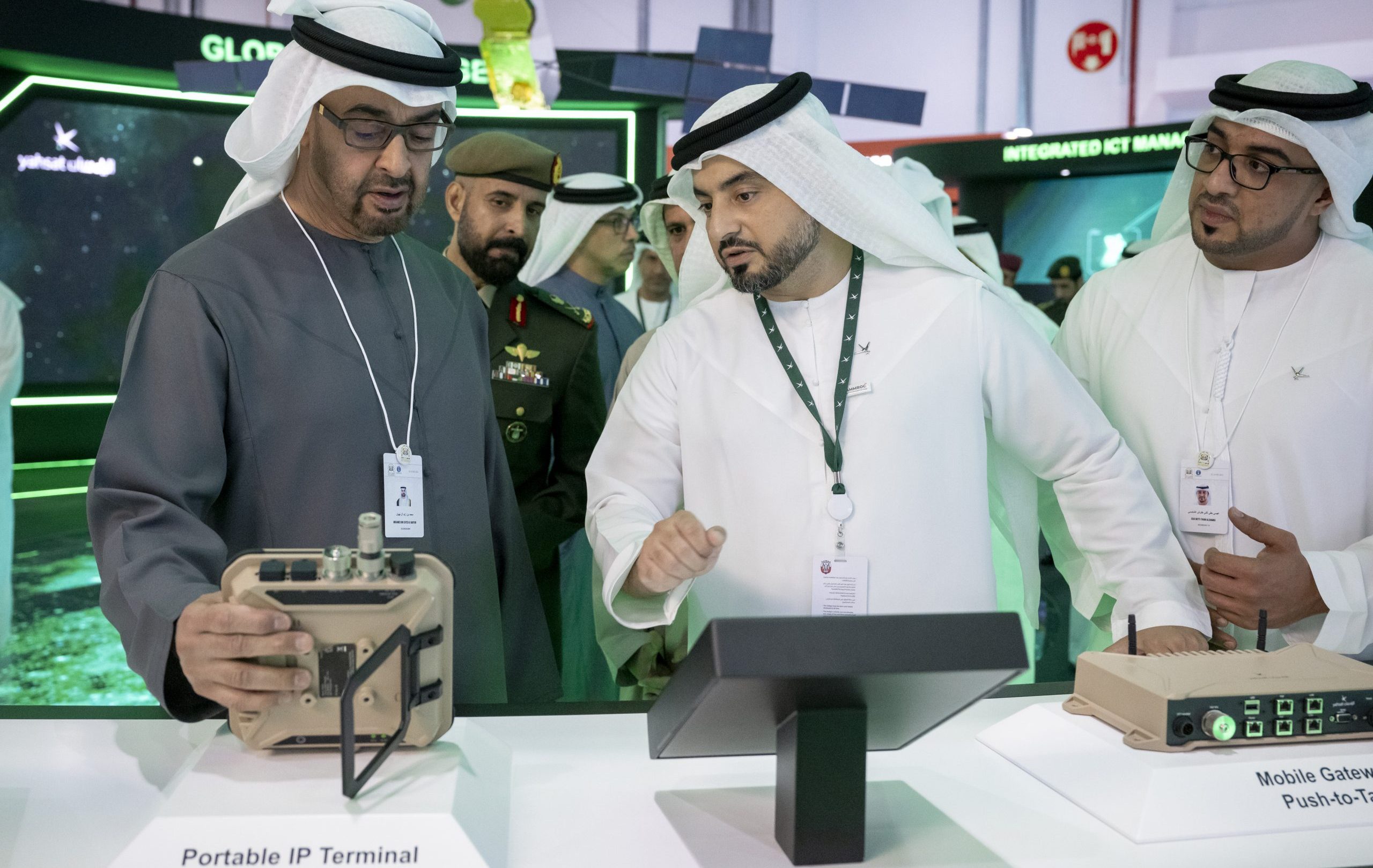 The UAE President's tour included the pavilions and participation of the UAE, Saudi Arabia, Egypt, Russia and China, in addition to France, Serbia, the United States and the Republic of Korea.
His Highness was briefed by representatives of the participating countries and companies on their innovations in equipment manufacturing and their production of advanced defence technology systems.
The UAE President stated that the organising of IDEX over the past three decades emphasised the UAE's approach of building bridges of communication and cooperation with the world with the aim of achieving peace, stability and a better future for humanity.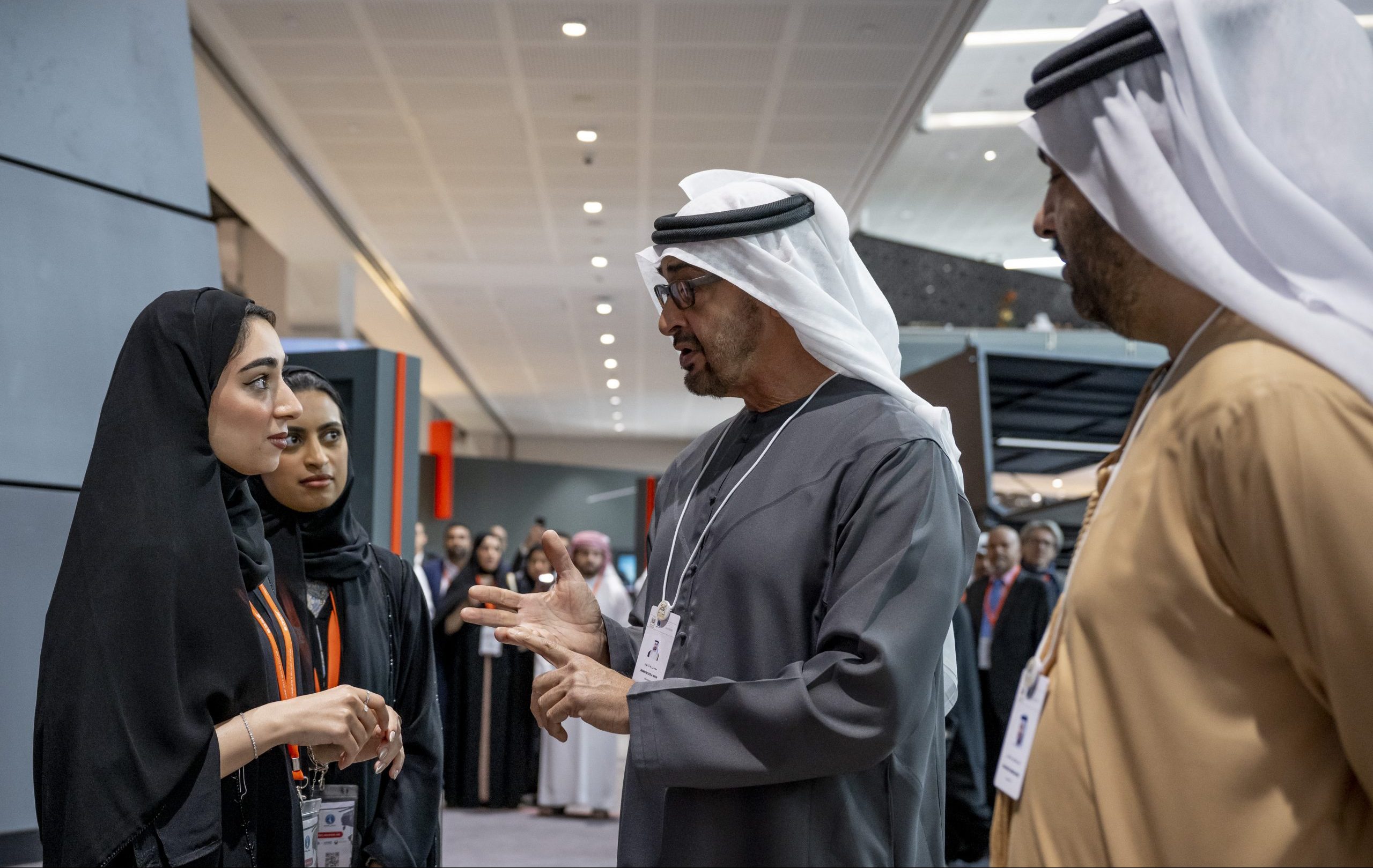 His Highness extended his thanks to the exhibition organisers and partners and expressed his appreciation for their contribution to the ongoing success and development of the event.
During the tour, the UAE President met with several heads of the participating delegations and guests at IDEX 2023.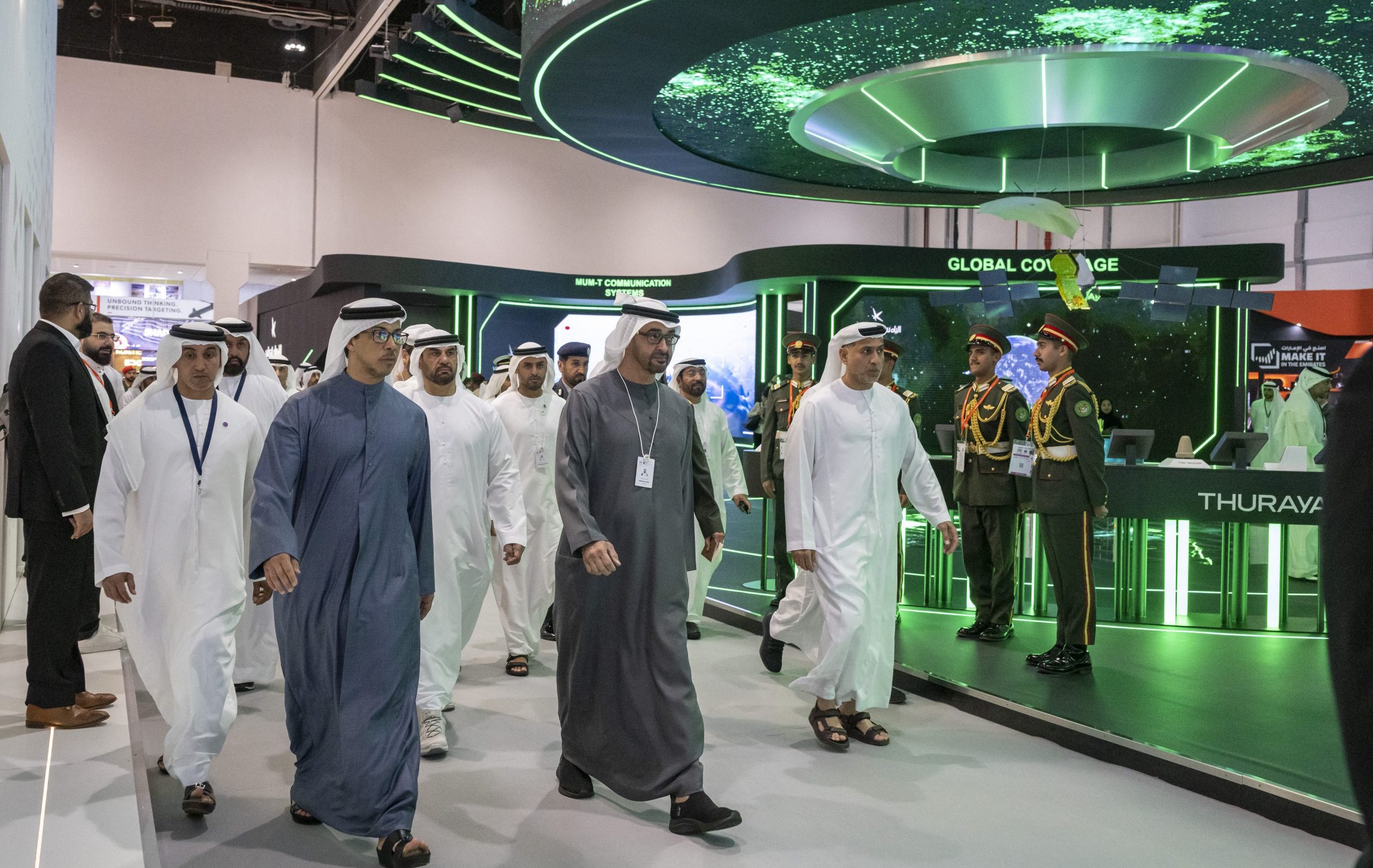 He welcomed the participants, exhibitors, countries and international companies, stressing the importance of collaboration between global partners to ensure stability.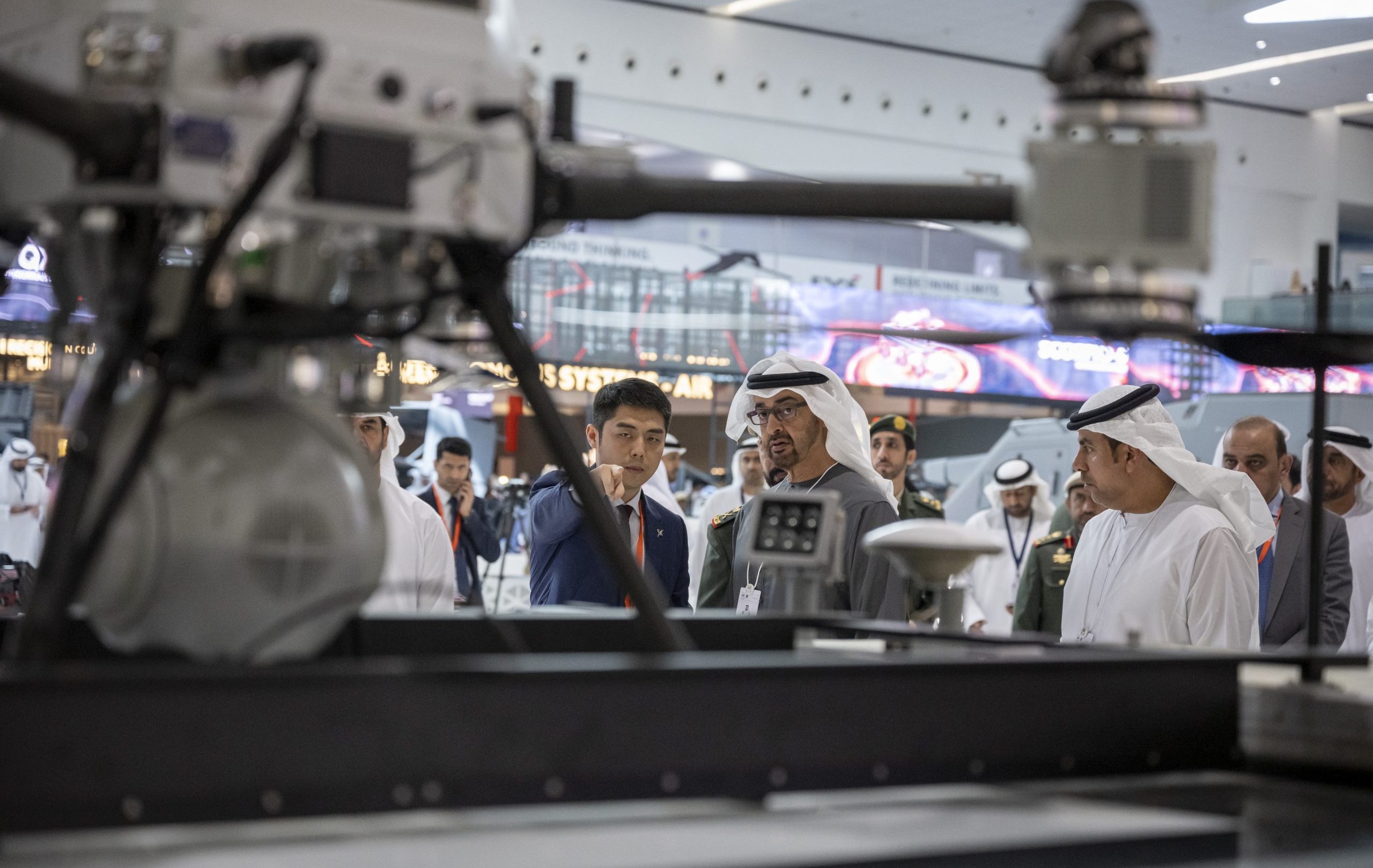 On the sidelines of the event, His Highness met with Serbian President Aleksandar Vucic; Sheikh Talal Khaled Al-Ahmad Al-Sabah, Kuwait's First Deputy Prime Minister and Minister of Interior; Éric Trappier, CEO of Dassault Aviation; and Neal Blue, Chairman and CEO of General Atomics (GA).
The meetings touched on the participation of the guests' countries and their latest technology solutions on display, as well as the opportunities offered by IDEX for participants to exchange expertise and experience, as well as providing opportunities for partnerships among major international companies in the sector.
During the tour, President His Highness Sheikh Mohamed was accompanied by H.H. Sheikh Hamdan bin Mohamed bin Zayed Al Nahyan; Sheikh Mohamed bin Hamad bin Tahnoun Al Nahyan, Advisor for Special Affairs in the Presidential Court; and Staff Lt. General Engineer Issa Saif Mohammed Al Mazrouei, Chief of Staff of the UAE Armed Forces.