Mohammed bin Ahmed Al Bowardi, Minister of State for Defence Affairs, and Diego Molano Aponte, National Minister of Defence of Colombia, signed a Memorandum of Understanding (MoU) via video conferencing, in the presence of Salem Al Owais, UAE Ambassador to Colombia, Jaime Amin, Colombian Ambassador to UAE, and several senior officials from both sides.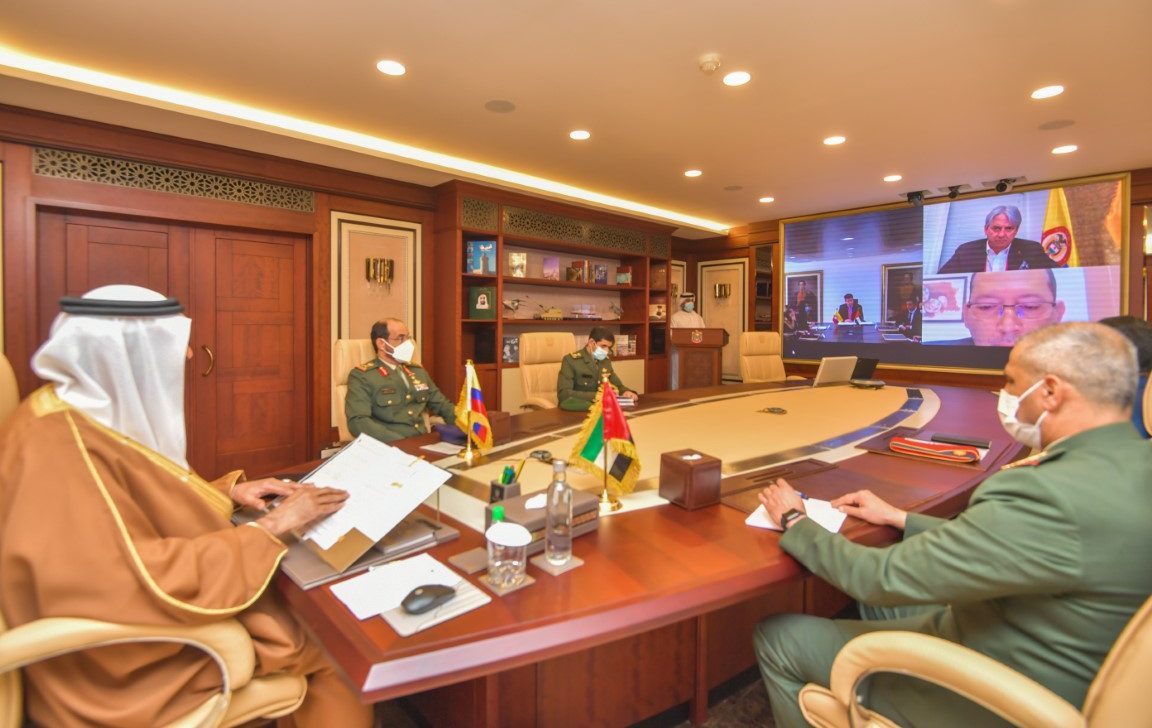 Al Bowardi stressed that the MoU highlights the keenness of the Ministry of Defence to enhance its partnerships and cooperation with its partners, as well as to promote cooperation and exchange of knowledge between the two sides.
Aponte stressed the keenness of his ministry to enhance its cooperation with the UAE, lauding the hosting of Expo 2020 Dubai, which is a multi-dimensional platform for establishing a roadmap to address global challenges.
He also condemned the heinous Houthi terrorist attacks on the UAE and wished the country further security and stability, under the rule of its leadership.