With investments amounting to 50 billion dirhams, the directives of His Highness Sheikh Mohammed bin Zayed Al Nahyan, President of the UAE, "God bless him", the revision of Sheikh Mohammed bin Rashid Al Maktoum, Vice President and Prime Minister of the UAE, and Ruler of Dubai, "God bless him", and the follow-up and supervision of Sheikh Theyab bin Mohamed bin Zayed Al Nahyan, Chairman of the Board of Directors of Etihad Rail, the Emirates Railway Project is expected to revolutionize the infrastructure map in the country.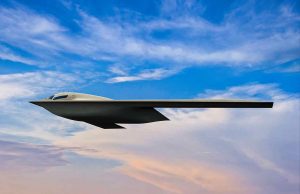 This railway project constitutes the largest infrastructure project and land transport system of its kind in the UAE.
The project aims to chart the course of the railway sector in the UAE for years and decades to come.
Estimates indicate the program will provide investment opportunities amounting to 200 billion dirhams as well as transport 36.5 million passengers annually across the country.
Therefore, we affirm that the Civil Defense forces are ready to play the leading and patriotic role of securing this project, according to a package of integrated proactive and operational plans, and strategies that ensure the safety and protection of passengers and goods.
Field teams and specialized units are preparing to do their duty in a highly professional manner 24/7 while adhering to the best practical and successful practices to support this monumental project and what it entails of launching railway projects to transport passengers directly between the emirates and cities of the UAE.
This includes the first of its kind, Etihad Rail, which connects the various cities and regions of the UAE.
Furthermore, the first phase of operations of Etihad Rail was launched in 2016, with prospects of expansion beyond the borders of the UAE.
This "National Railways Program" is part of the "Projects of the 50", the largest set of national strategic projects with the objective of establishing a new phase of internal and external growth for the country for the next 50 years, thus enhancing the UAE's position as a global center for leadership and excellence on both the regional and international levels, and boosting its ability to compete in various fields and enabling it to rank among the best countries in the world.
Supervised by young national cadres with exceptional experiences in a relatively new sector in the country, this project links 11 cities, 7 logistics centers, and 4 international ports together.
One of the main objectives of this railway project is to achieve a qualitative leap in the transportation system, that could keep pace with the economic development the UAE is experiencing in various fields such as the environment, industry, and tourism sectors while linking industrial and production centers across the country.
Furthermore, this project will facilitate travel for the people and help create an integrated environment for more than 9,000 employees by 2030 while reducing Carbon emissions by up to 80% and boosting the country's efforts to be carbon neutral within the next 50 years.