In mid-July 2022, a delegation from the UAE's Ministry of Defense visited the Farnborough International Airshow in the UK.
The delegation was briefed on the latest products from the defense companies participating in the five-day international event.
Despite the heat wave that swept across Western Europe, the international event held in conjunction with the recovery in air traffic, and the increase in defense budgets in many countries around the world, represented a valuable opportunity for meeting major manufacturers, producers, and decision-makers in the global aerospace industry.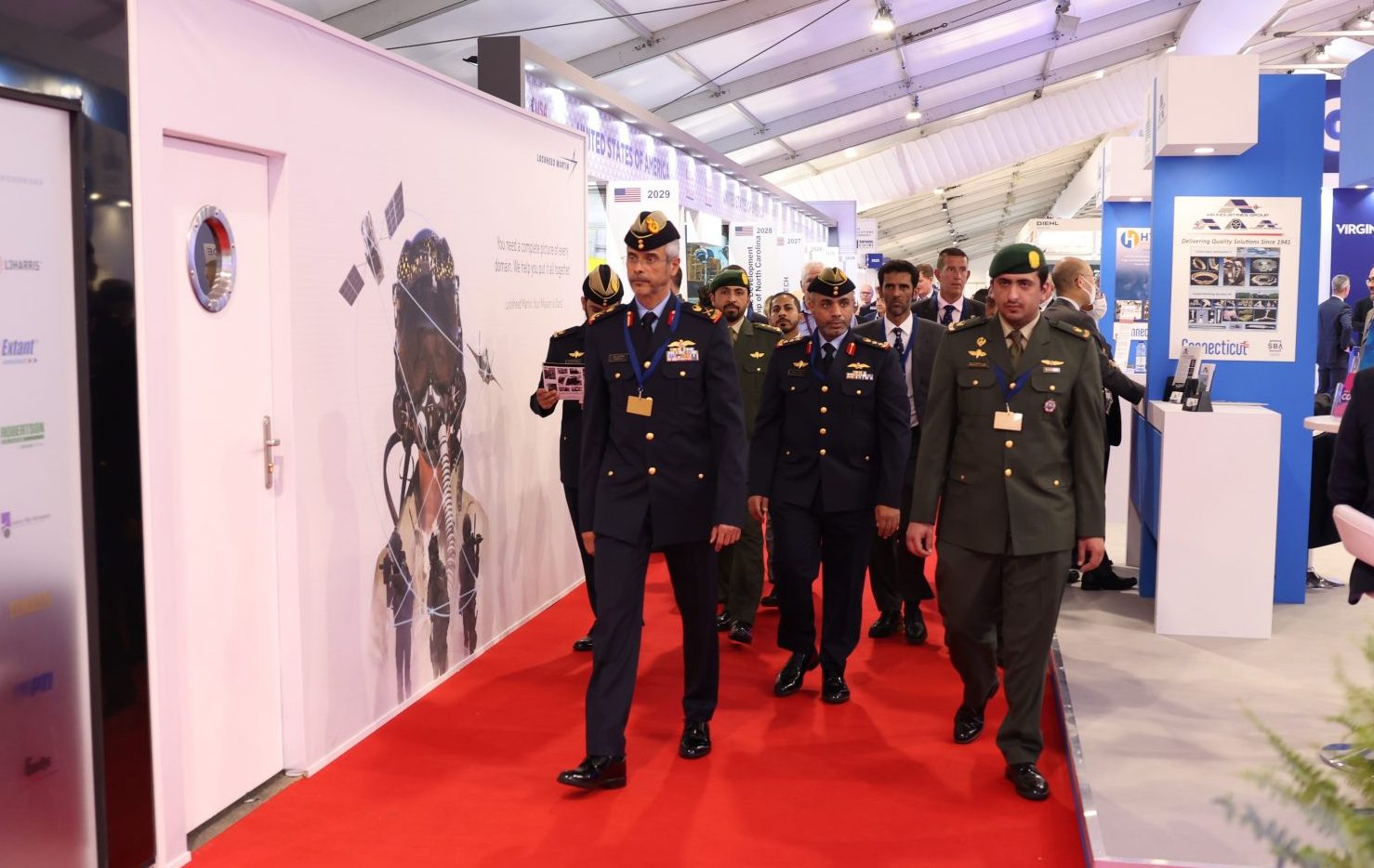 The event was held at the airport in southwest London, usually reserved for business trips, in very high temperatures, which prompted the UK to issue a red alert for the first time, warning of "extreme temperatures" during the period of the exhibition.
The exhibition was launched by British Prime Minister Boris Johnson who said, "The government has confidence in the aviation sector and its ability to create jobs and achieve growth in the country, and so we are investing heavily in the defense sector," noting that "the next challenge is figuring out how to cross the Atlantic by air without burning tons of kerosene."
The Farnborough runway has seen the participation of dozens of aircraft, ranging from the large A350 and 777X from Airbus and Boeing to helicopters and fighters.
Held every other year, this exhibition is considered the most important in the aviation sector after the Le Bourget exhibition near Paris, was canceled in 2020 due to the health crisis that grounded thousands of planes, and plunged the aviation sector into the most serious crisis in its history.
The general manager of the show, Garethrudgers said, "It's the first major global airshow to take place in three years, since Paris 2019".
Coverage and photography by: Muhammad Hassan Al-Shaer