Mattar Salem Ali Al Dhaheri, Under-Secretary of the Ministry of Defence, received Air Marshal Martin Elliot Sampson, UK's Defence Senior Adviser to the Middle East and North Africa.
During the meeting, the two sides reviewed bilateral relations and ways to enhance cooperation in the defence and military sectors to serve the interests of the two countries.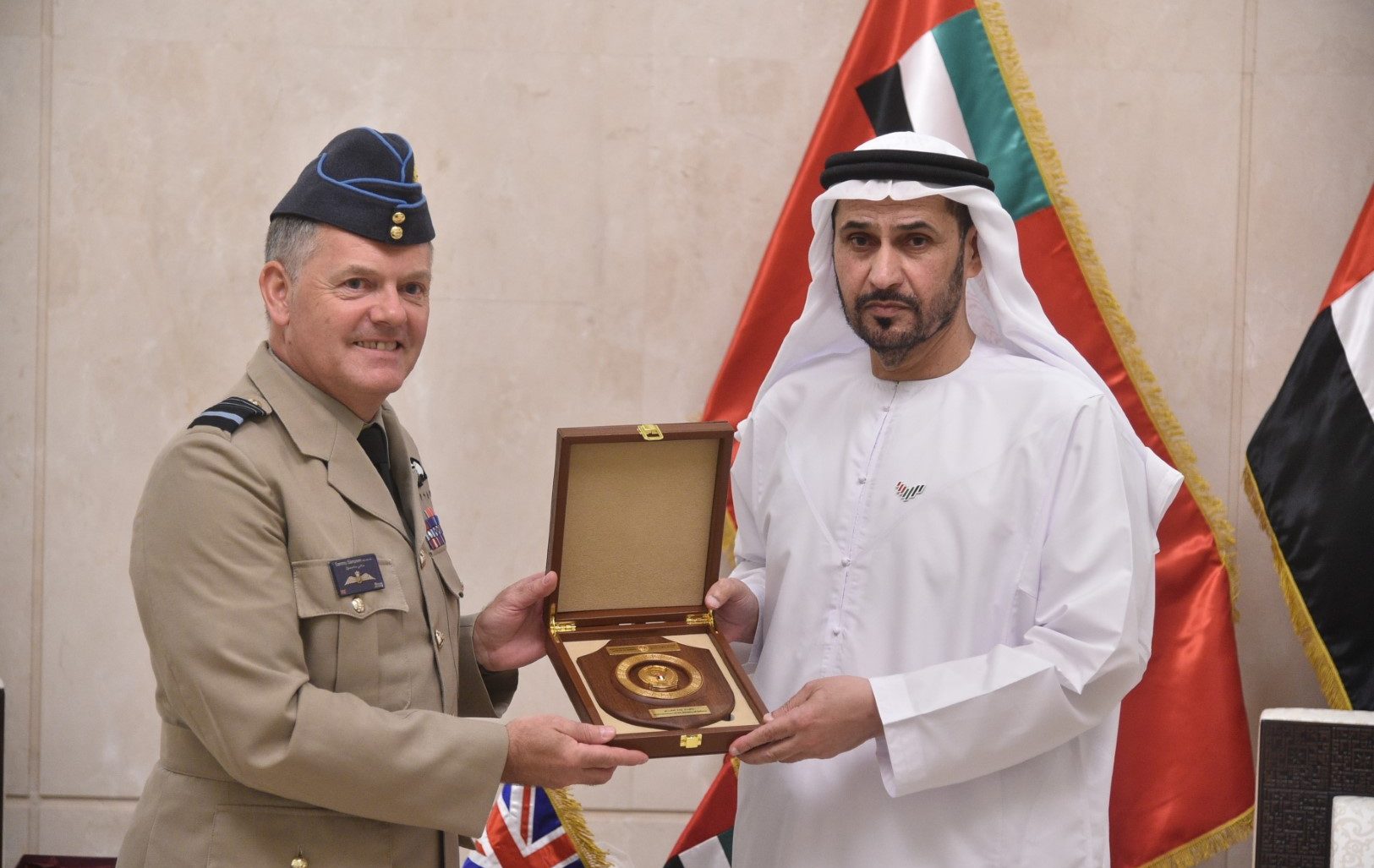 They also exchanged views regarding a number of regional and global issues of mutual concern.