President His Highness Sheikh Mohamed bin Zayed Al Nahyan, received General Asim Munir, Chief of Army Staff of the Islamic Republic of Pakistan.
At the beginning of the meeting, which was held at Qasr Al Shati Palace, President His Highness Sheikh Mohamed congratulated General Munir on his appointment as Pakistan's Chief of Army Staff, wishing him luck in his new duties to serve his country and people.
For his part, Pakistani Chief of Army Staff Munir expressed his thanks and appreciation to President His Highness for congratulating him.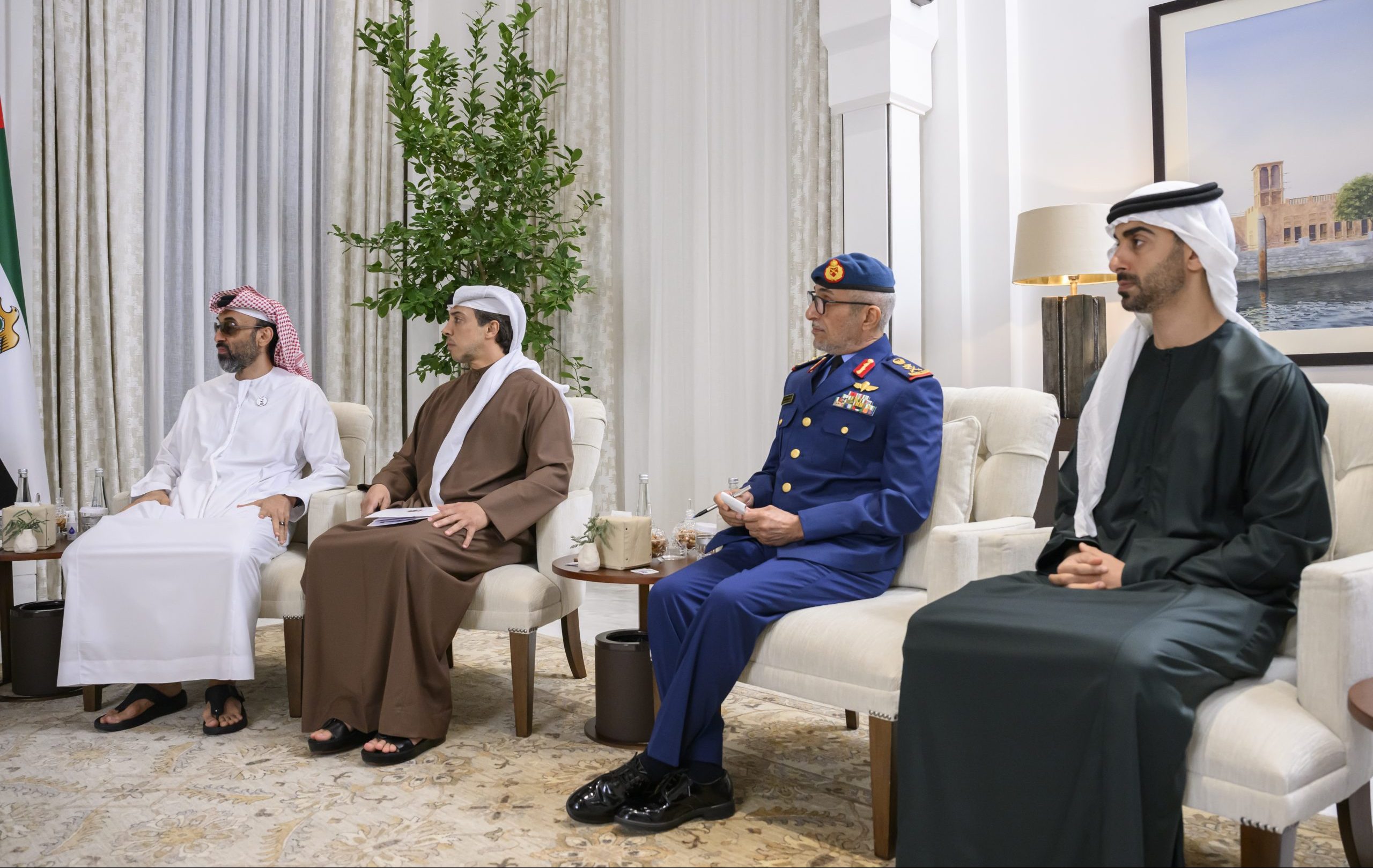 During the meeting, the two sides reviewed cooperation relations and joint work between the UAE and Pakistan in defence and military affairs, as well as ways to strengthen them to serve the common interests of the two friendly countries.
The meeting was attended by H.H. Sheikh Tahnoun bin Zayed Al Nahyan, National Security Adviser; H.H. Sheikh Mansour bin Zayed Al Nahyan, Deputy Prime Minister and Minister of the Presidential Court; H.H. Sheikh Hamdan bin Mohamed bin Zayed Al Nahyan; Sheikh Mohammed bin Hamad bin Tahnoun Al Nahyan, Advisor for Special Affairs at the Ministry of Presidential Court; Ali Mohammed Hammad Al Shamsi, Secretary-General of the Supreme Council for National Security; and Staff Lieutenant General Engineer Issa Saif Mohammed Al Mazrouei as Chief of Staff of the UAE Armed Forces.