President His Highness Sheikh Mohamed bin Zayed Al Nahyan, and His Majesty Abdullah Ri'ayatuddin Al-Mustafa Billah Shah, King of Malaysia, witnessed the conclusion of "Desert Tiger 6", the joint military exercise between the UAE and Malaysian Land Forces.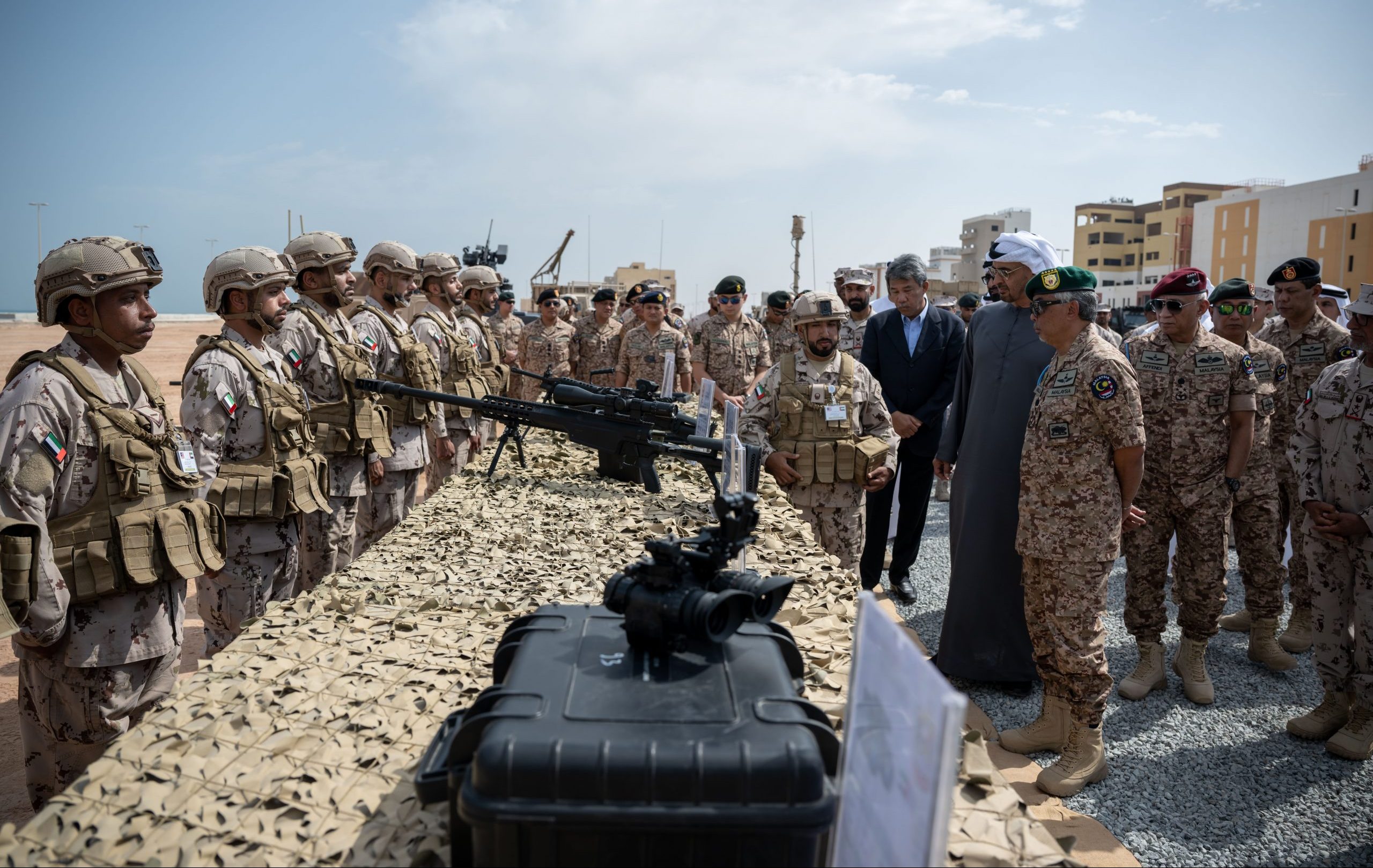 The military exercise was also witnessed by H.H. Sheikh Tahnoun bin Mohammed Al Nahyan, Abu Dhabi Ruler's Representative in Al Ain Region; H.H. Sheikh Nahyan bin Zayed Al Nahyan, Chairman of the Board of Trustees of the Zayed Charitable and Humanitarian Foundation; H.H. Sheikh Mansour bin Zayed Al Nahyan, Deputy Prime Minister and Minister of the Presidential Court; His Royal Highness the Regent of Pahang, Crown Prince Tengku Hassanal Ibrahim Alam Shah of Malaysia; Sheikh Mohammed bin Hamad bin Tahnoun Al Nahyan, Advisor for Special Affairs at the Ministry of Presidential Court; Mohammed bin Ahmed Al Bowardi, Minister of State for Defence Affairs; Lieutenant General Engineer Issa Saif bin Ablan Al Mazrouei, Chief of Staff of the Armed Forces; and a number of senior officers from both countries.
The joint exercise comes within the framework of the keenness of the two countries' leaderships to build distinguished partnerships and support them in all fields, as well as expand the scope of cooperation to achieve a common vision in exchanging experiences and enhancing military capabilities between the two sides, which aims to raise the level of performance, combat efficiency and teamwork.
The joint military exercise "Desert Tiger 6" achieved remarkable success which embodied the high readiness of the Ministry of Defence over five decades of military exercises aimed at raising the level of combat capabilities and efficiency and developing them in accordance with the UAE's national defence strategy through diligent and continuous work with its strategic allies.
Major General Saeed Rashid Al Shehhi, Commander of the UAE Land Forces, expressed his pride at the distinguished relations with the Malaysian Armed Forces, highlighting his keenness to further enhance military cooperation between the two countries.
For his part, Lieutenant General Mohamed bin Abdulrahman, Deputy Commander of the Malaysian Land Forces, affirmed the importance of the joint military exercise with the UAE Land Forces in advancing interoperability and mutual understanding between them, which in turns serve the mutual benefits of the two countries.