His Highness Sheikh Mohammed bin Rashid Al Maktoum, Vice President, Prime Minister and Ruler of Dubai, met with a number of high-ranking military and police officials from the UAE and other nations, who attended the graduation ceremony of the 47th cohort of graduates of the Zayed II Military College.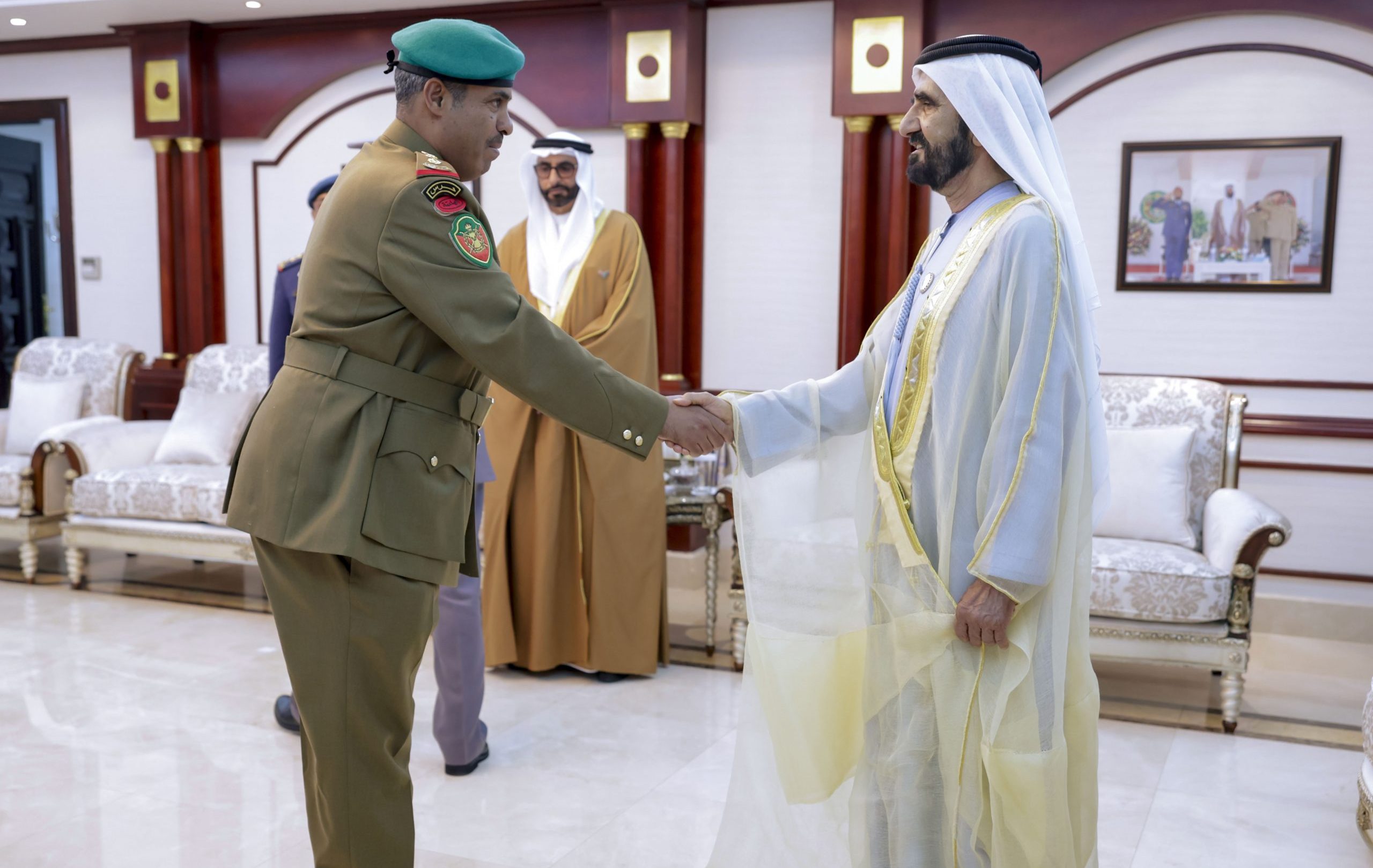 The meeting, held at the College's headquarters in Al Ain, was also attended by representatives of diplomatic missions and military attachés.
The attendees congratulated His Highness on the graduation of the new cohort of graduates from the UAE and some Arab nations.
They also praised the Zayed II Military College for providing its graduates with the best military knowledge and training, which made it rank among the most prestigious military colleges in the world.
The meeting was attended by H.H. Sheikh Mansoor bin Mohammed bin Rashid Al Maktoum, Chairman of the Dubai Border Security Council; Mohammed bin Ahmed Al Bowardi, Minister of State for Defence Affairs; Staff Lieutenant General Engineer Issa Saif Mohammed Al Mazrouei, Chief of Staff of the UAE Armed Forces; and Brigadier Amer Mohammed Al Neyadi, Commander of the Zayed II Military College.