His Highness Sheikh Mohammed bin Rashid Al Maktoum, Vice President, Prime Minister and Ruler of Dubai, attended the graduation ceremony of the 47th cohort of cadet officers of the Zayed II Military College in Al Ain, where 373 graduates including 15 foreign cadets were honoured.
He praised the role of the college in training military officers with the knowledge and skills to serve the country.
Sheikh Mohammed congratulated the graduates said that their strong values reflect their love and loyalty for the nation. He called on them to uphold the values of patriotism and commit themselves to supporting people who need help.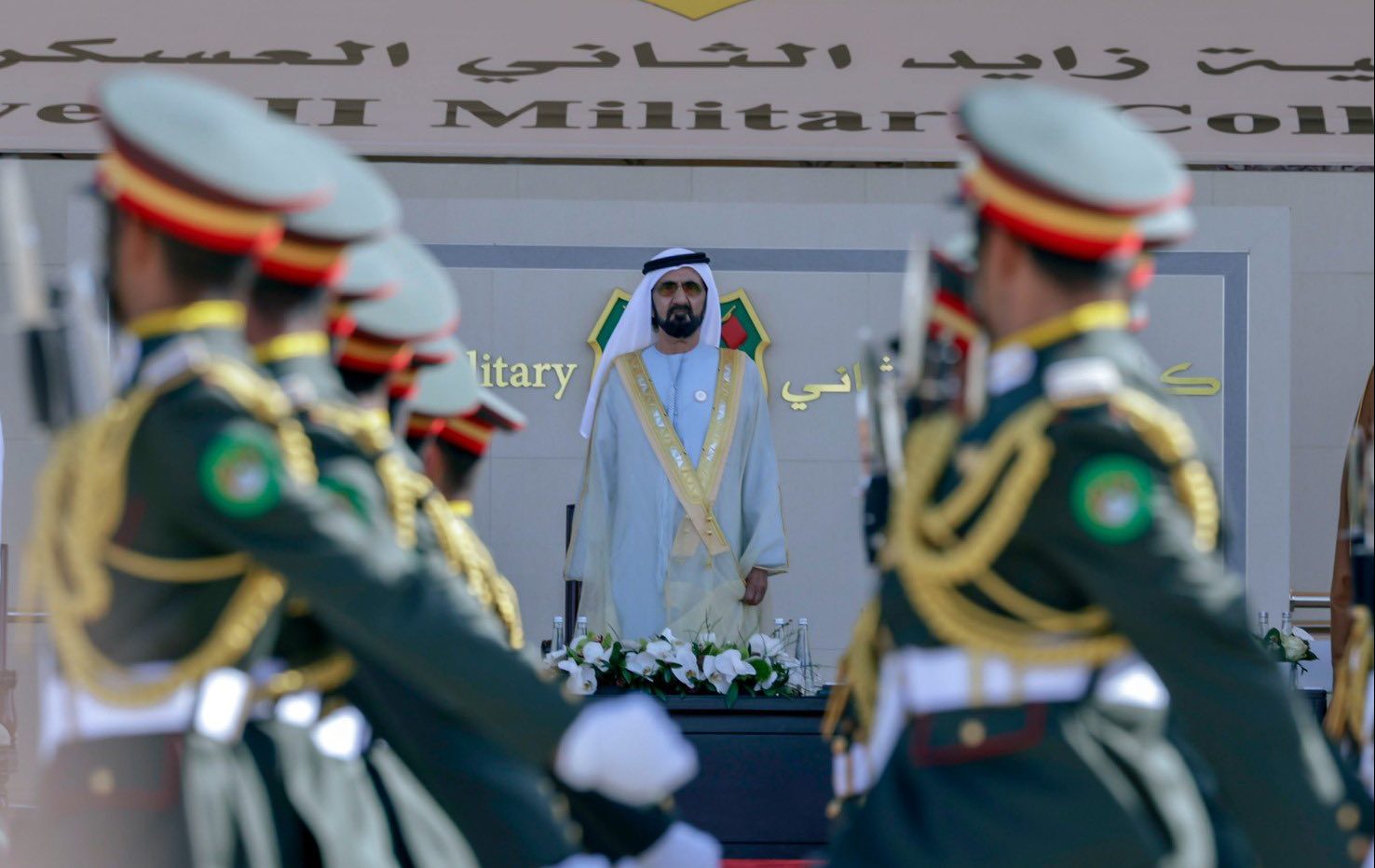 He further said the graduates are imbued with the patriotic spirit that the late Sheikh Zayed bin Sultan Al Nahyan instilled in the people of the UAE and President His Highness Sheikh Mohamed bin Zayed Al Nahyan continues to uphold these ideals.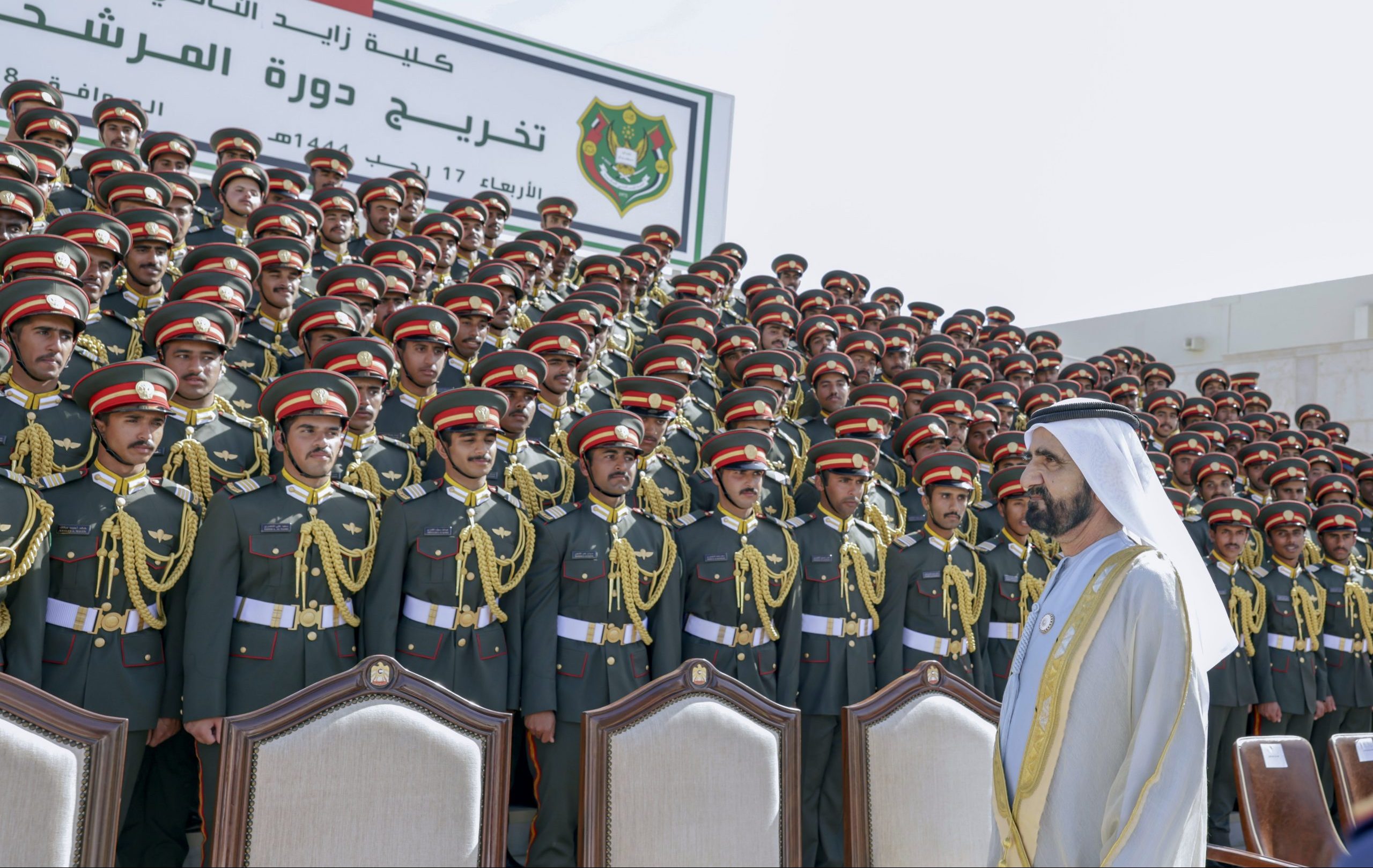 The ceremony, attended by senior armed forces officers, members of foreign diplomatic and military corps, and families of the graduates, featured an address by Brigadier Amer Mohammed Al Neyadi, Commander of Zayed II Military College. He praised the UAE leadership for their commitment to developing the capabilities of the UAE's people. He urged the graduates to share their knowledge and experience with their juniors and work to achieve the vision of the UAE's leadership.
Sheikh Mohammed bin Rashid honoured the top performing cadet officers and witnessed a parade of the graduates.
He took a photo with the graduates to mark the occasion, along with H.H. Sheikh Mansoor bin Mohammed bin Rashid Al Maktoum, Chairman of Dubai Border Security Council; Mohammed bin Ahmed Al Bowardi, Minister of State for Defence Affairs; Staff Lieutenant General Engineer Issa Saif Mohammed Al Mazrouei, Chief of Staff of the UAE Armed Forces; and Brigadier Amer Mohammed Al Neyadi, Commander of the Zayed II Military College.