The Ministry of Defence has organised a briefing on the Advanced Technology Research Council (ATRC) and its research arm, the Technology Innovation Institute (TII).
The briefing – held in the Emirates Hall of the Ministry of Defence – also highlighted TII's research projects that are being implemented via its seven centres to provide the UAE armed forces with qualitative defence capabilities and support and develop the national defence industries sector.
The event was attended by Mattar Salem Ali Al Dhaheri, Under-Secretary of the Ministry of Defence, senior commanders and officers at the Ministry of Defence and the Armed Forces, Faisal Abdulaziz Al Bannai, ATRC Secretary-General, and the accompanying research team.
This comes within the framework of the Ministry of Defence's endeavour to meet the operational requirements of the armed forces and keep pace with the rapid developments in the field of defence systems technologies and modern weapons, and in line with the Ministry's strategy in supporting the national defence industries sector.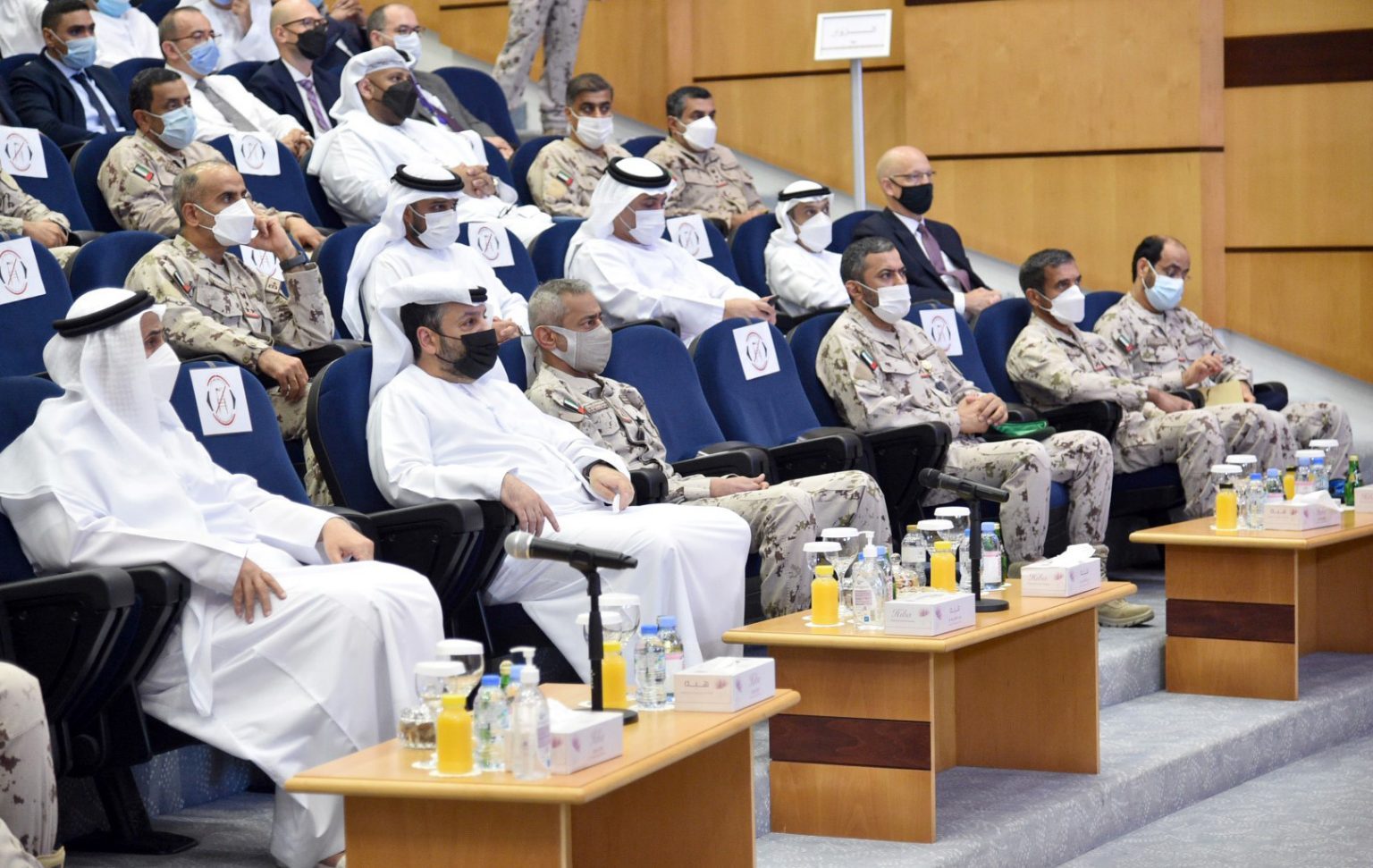 Al Dhaheri stressed that the Advanced Technology Research Council – represented by the Institute of Technological Innovation – reflects the UAE's commitment to developing innovative strategies and an integrated technological environment as part of a strategic approach supported by the wise leadership of President His Highness Sheikh Mohamed bin Zayed Al Nahyan and His Highness Sheikh Mohammed bin Rashid Al Maktoum, Vice President, Prime Minister and Ruler of Dubai, and translate various national efforts, through integration, cooperation, and federal and local coordination, to enhance the performance of all sectors and develop a knowledge-based economy.
He valued TII's experience and its leading research expertise and competencies, which add great value to strengthening the current advanced technology system in the country, consolidating its stature as a global platform for research and development, bringing together leaders of research and technological disciplines, nurturing the country's talents in scientific disciplines and accelerating innovation and scientific discoveries with the aim of conducting cutting-edge research and carrying out results that would have a transformative impact.
He added that the Ministry considers the research institutions in the country as a reliable partner to advance the pace of innovation and develop the research and development sector.
For his part, the Secretary-General of the Advanced Technology Research Council said "We will do our best to ensure the continuity of research and development initiatives and technology, and we will continue to support the leadership of the UAE in all technological sectors.