During her visit to the US helicopter headquarters of Leonardo, a global high-tech player in Aerospace, Defence, and Security, located in the state of Philadelphia, Sheikha Mozah piloted the AW609 tiltrotor revolutionary aircraft, to become the first woman in the world to fly the most advanced aircraft in the field of aviation, which is expected to represent a new quality addition to civil aviation.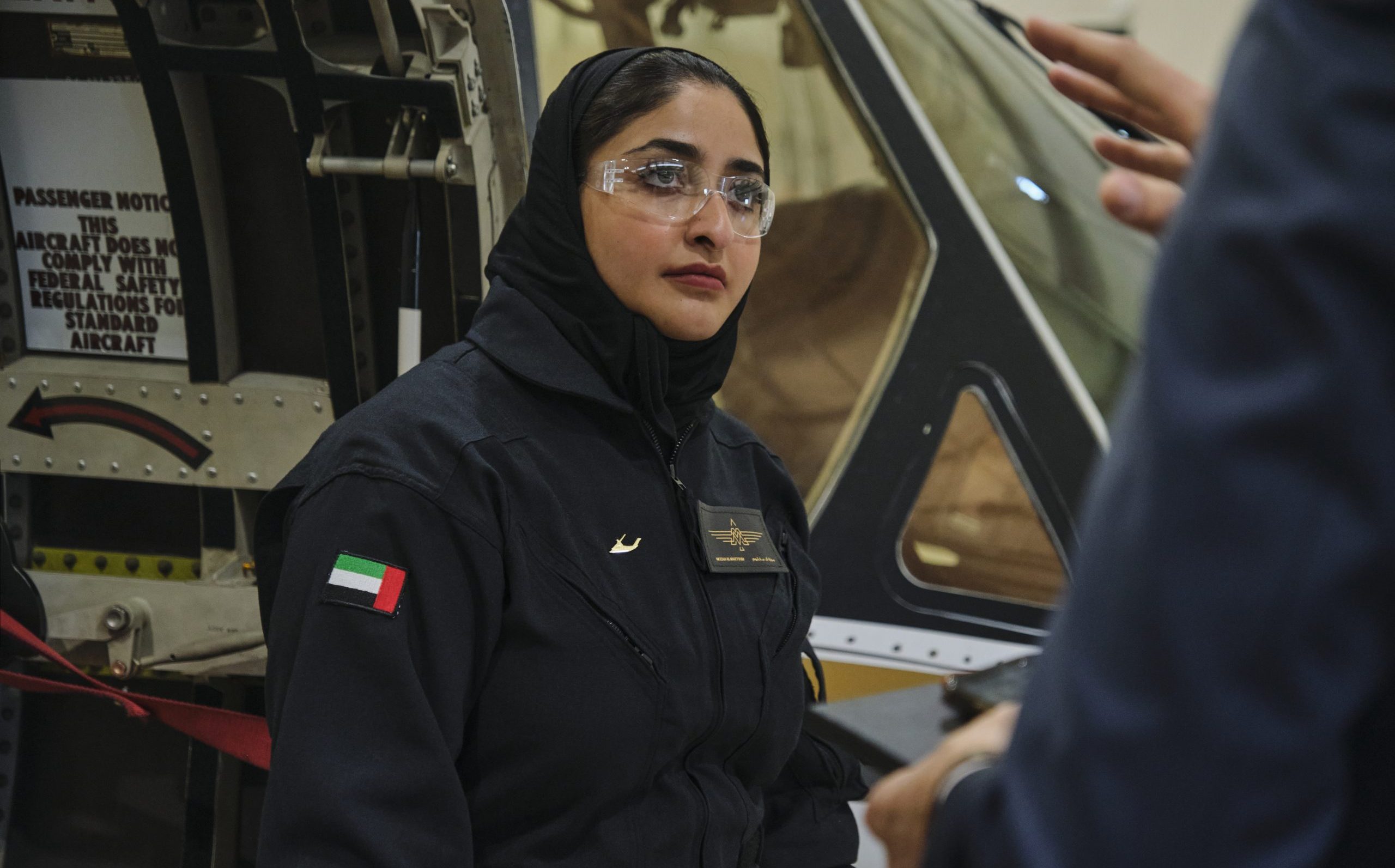 Sheikha Moza expressed her pride in this experience in one of the world's biggest aviation companies, emphasizing Emirati women's ability to achieve excellence in various fields and the most important sectors, saying: "The UAE has taught us to be proactive and show our best abilities in various fields of work and giving, and it is an honor to be the first woman in the world to fly this advanced civilian aircraft and become an ambassador for Emirati women's ability to demonstrate their competence in a critical sector such as aviation".
She added, "Testing this plane has been my dream since I first saw the photos of its prototype, and I see it as a new milestone in my experience in aviation, as it combines the flying skills of a fixed-wing and rotary-wing aircraft.
This type of aircraft represents an important step in a field that I see as promising for women seeking to prove their worth and ability to give back to society through it."
For his part, William Hunt, Managing Director, Leonardo Helicopters in the US, welcomed Sheikha Mozah's visit, and said, "Leonardo was honored to host Sheikha Mozah bint Marwan Al Maktoum and provide her with this one-of-a-kind experience on the world's first tiltrotor set.
Demonstrating the AW609's combined fixed and rotary-winded piloting capabilities was a true milestone for the team in Philadelphia."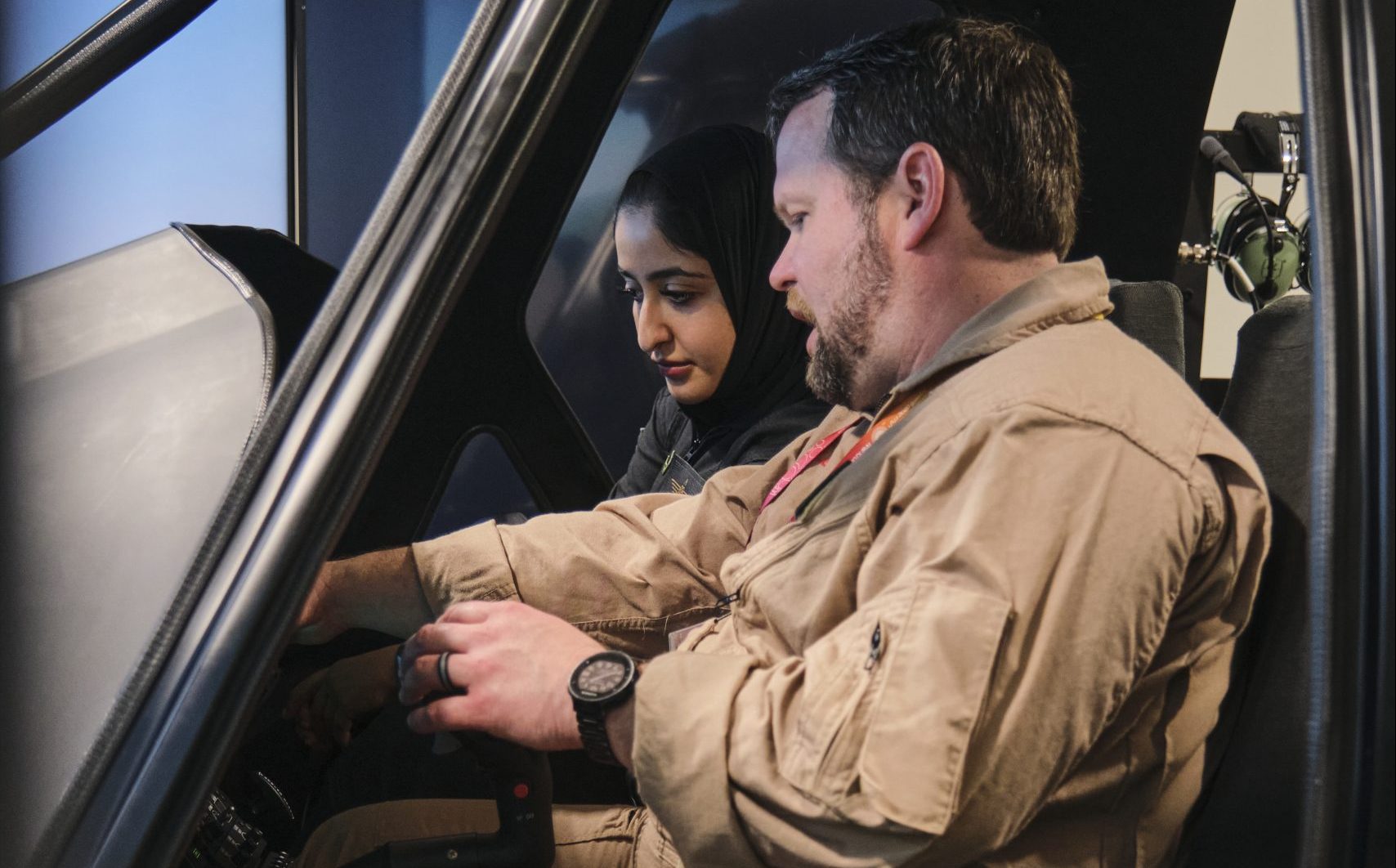 The AW609 is one of the most significant technological innovations in the civil aviation landscape, combining the helicopter's operational versatility (taking off and landing vertically) and the airplane's performance advantages (pressurized cabin, speed, altitude, and endurance abilities), opening up new horizons for passengers, transportation and public services.
As the only aircraft of this type to have a civilian certificate, the AW609 is expected to revolutionize air transport with its ability to carry out many various tasks including medical and government transport, search and rescue.
The aircraft can reach speeds of more than 500 km/h with a range of about 1,400 kilometers, which can be increased to 2,000 kilometers by using additional fuel tanks.