Mona Ahmed Al Jaber, Chairwoman of the Emirates Defense Council (EDCC), said that the growing ties between the UAE and Canada allow for increased collaboration in the defence, aerospace, and security industries.
Al Jaber made the remarks during a keynote speech she gave at the UAE-Canadian Defence Companies Meeting, held today in Abu Dhabi. The meeting was organised by the EDCC, in collaboration with Abu Dhabi Residents Office (ADRO), part of Abu Dhabi Department of Economic Development (ADDED), and the Canadian Business Council (CBC).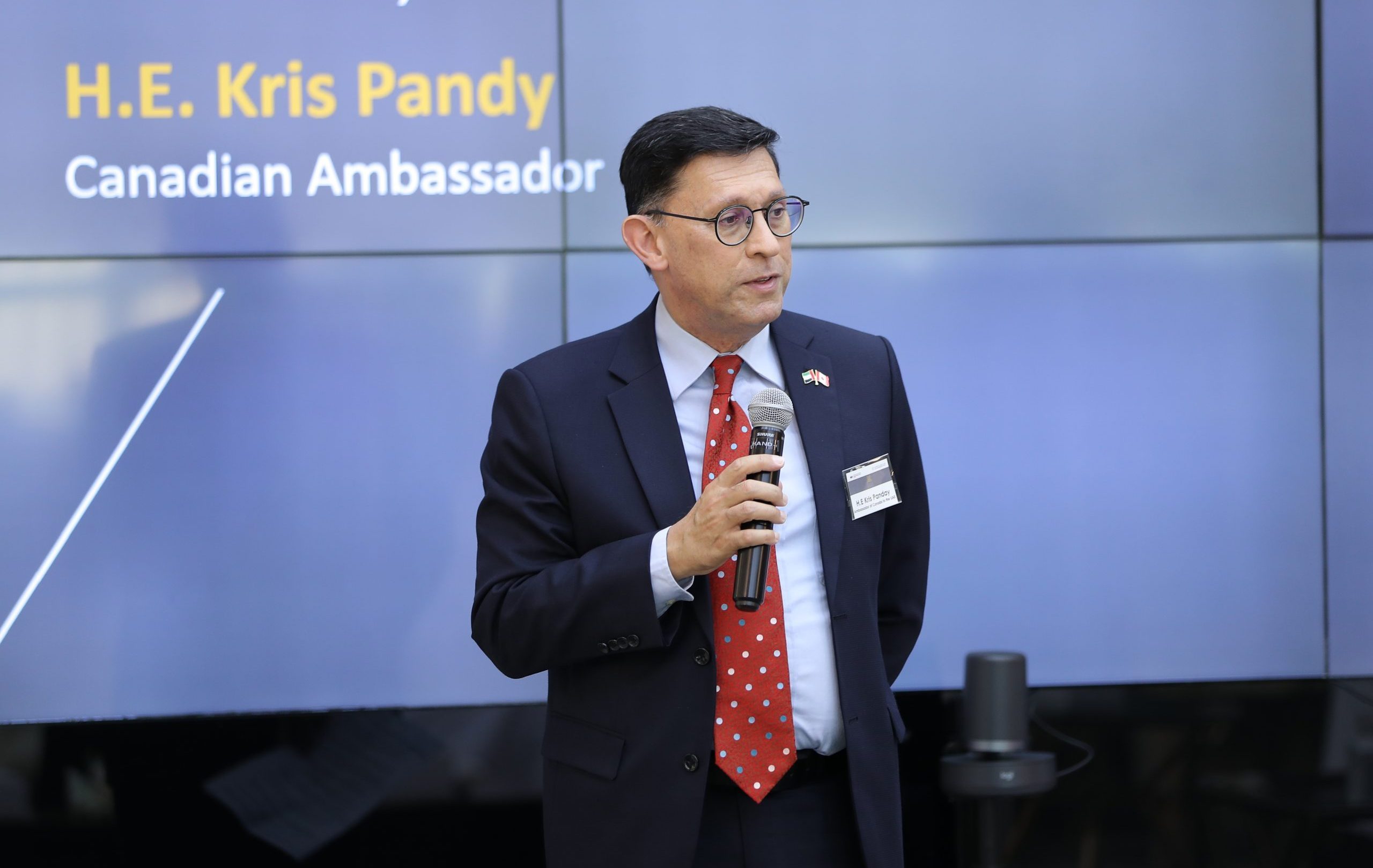 Hosted by the ADRO, the meeting was held in honour of a visiting delegation from various Canadian defence companies.
Present were Rashed Abdul Karim Al Balooshi, Under-Secretary of ADDED; Hareb Mubarak Al Mheiri, Executive Director of ADRO; Radha Krishna Panday, Ambassador of Canada to the UAE, and representatives of Emirati and Canadian companies.
Al Jaber praised the notable development in bilateral ties between the UAE and Canada and expressed eagerness for accelerated growth in collaboration between the two countries' defence companies.
"The UAE and Canada share a long history of cooperation and friendship, and our bilateral relations have only strengthened over the years," Al Jaber said.
She continued, "Today, we have a unique opportunity to explore each other's defence and security capabilities and to exchange ideas to enable greater understanding and collaboration. This meeting serves as a vital platform to achieve all of this – I urge you all to actively engage in fruitful discussions, share your expertise, and build strong networks."
For his part, Al Mheiri said, "We are proud to collaborate with the Emirates Defence Council and the Canadian Business Council, who will enable us to continue driving our unwavering efforts to develop leading initiatives, services and partnerships that seek to improve the lives of all residents in the emirate, now and in the future."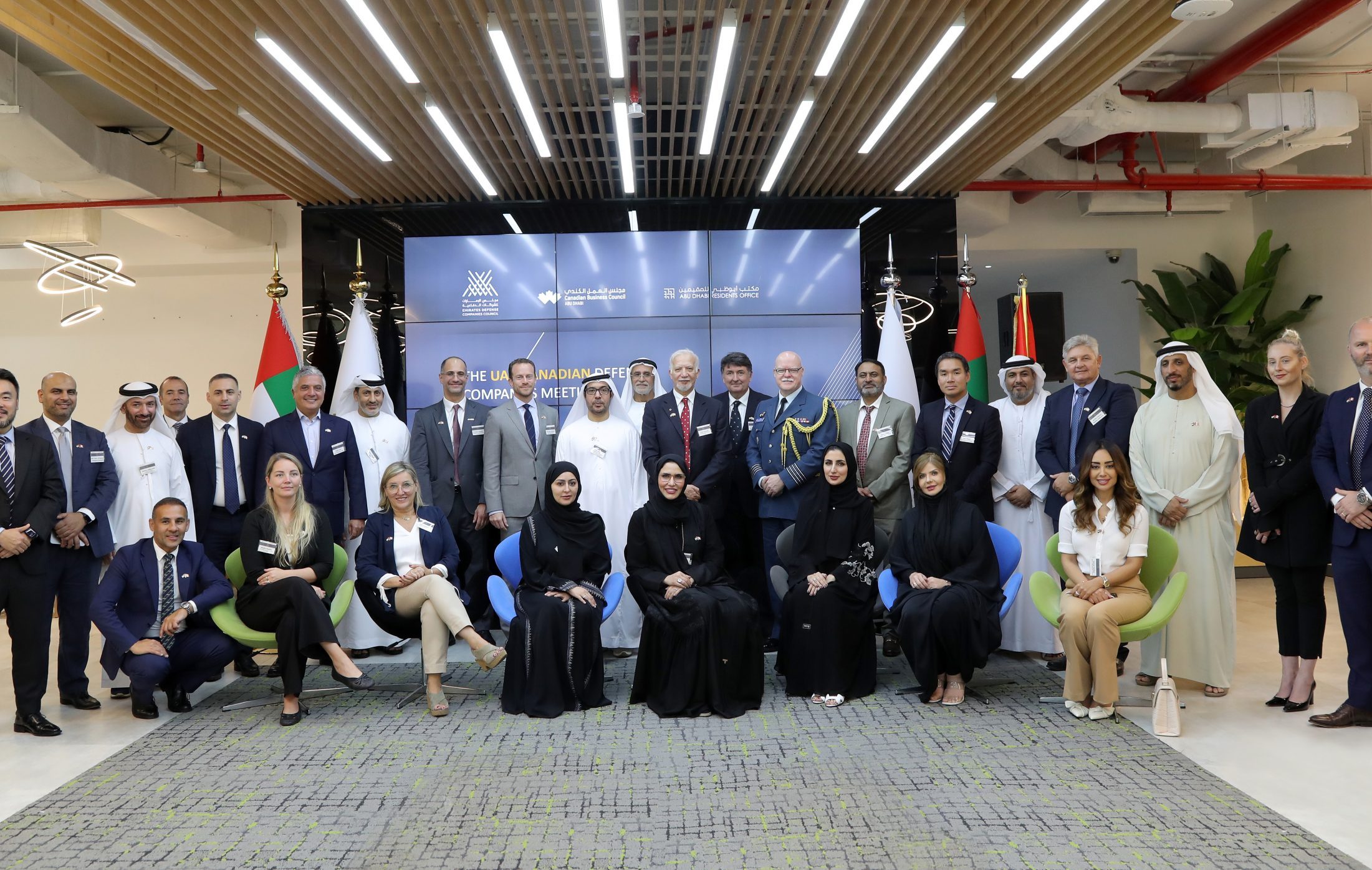 "At ADRO, we are committed to ensuring Abu Dhabi is a destination where residents can reimagine and fulfil their potential in a welcoming and inclusive society that is rich in culture and opportunities," he added.
ADRO is dedicated to attracting and retaining global talent in Abu Dhabi and supports their growth, integration and harmonisation into the emirate's society. The office is also empowering residents to lead thriving lives in the emirate by offering direct access to information and a diverse range of exclusive services and benefits. These include guides for residents as well as active research and engagement programmes that promote life in the emirate.
Ambassador Panday praised the UAE-Canada strong and growing commercial relationship in the defence sector, expressing his pleasure at participating in this important event with the Emirates Defence Companies Council and Canadian defence firms. "I look forward to many more collaboration opportunities between our industries," he added.
During the meeting, key officials from Tawazun Council's Acquisition Management Sector, Tawazun Industrial Park (TIP), and ADRO each gave presentations about their respective organisations.
Several presentations were also given by the chief executive officers and senior executives of Canadian defence companies, including Pal Aerospace, CAE, L3 Harris, Bombardier, NORTAC Military, and 3dEYE.