His Highness Sheikh Mohamed bin Zayed Al Nahyan, Crown Prince of Abu Dhabi and Deputy Supreme Commander of the UAE Armed Forces, today visited the fifth edition of UMEX & SimTEX 2022, being staged at Abu Dhabi National Exhibitions Centre.
The three-day event, which opened on 21 February, is being organised by Abu Dhabi National Exhibitions Company (ADNEC) in cooperation with the UAE Ministry of Defence. This year's edition sees the participation of 134 companies from 26 countries.
During the tour of a number of national, regional and global pavilions, His Highness Sheikh Mohamed viewed the latest technological innovations and solutions in areas of unmanned systems, simulation, training, AI, robotics, and multi-use systems for defence and civilian sectors.
His Highness Sheikh Mohamed interacted and exchanged talk with the heads of the participating delegations about the importance of their engagement in the twin shows.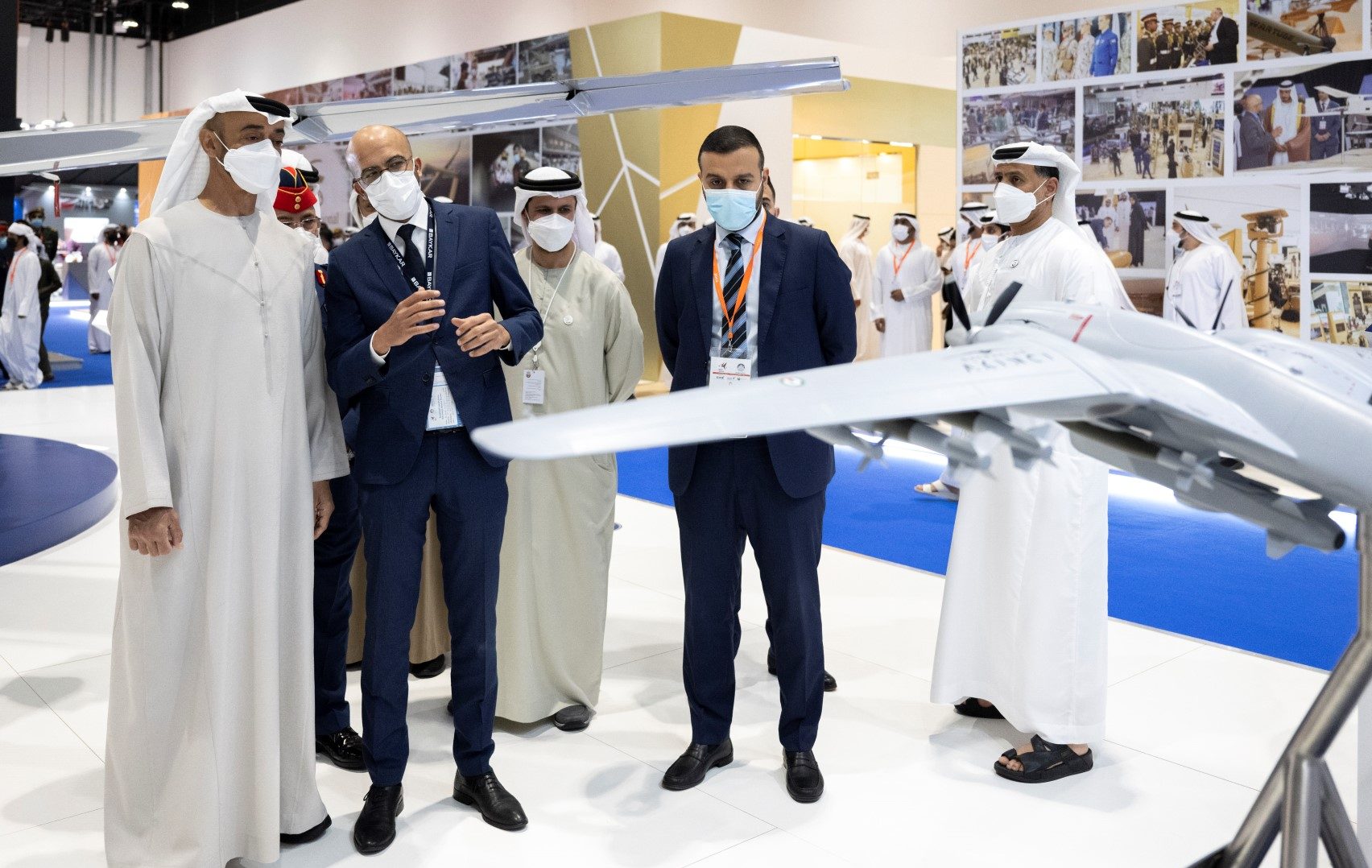 His Highness commended the neat organisation of the event in a manner that, he said, befits the prominent status of the UAE. He praised the high level and quality of this year's turnout that, Sheikh Mohamed said, reflects the significant developments happening in the field of unmanned systems.
"By hosting such global exhibitions, UAE aims to strengthen cooperation and partnerships and support defense capabilities with the objective of facing common challenges, based on its pivotal role in enhancing regional security and stability," Sheikh Mohamed said.