The Joint Operations Command of the Ministry of Defence is continuing its humanitarian operations in Pakistan, through the launch of a second airlift of humanitarian aid from the UAE.
The second batch of aid included further relief supplies, shelter material, humanitarian aid, food and medications for people affected by the floods that hit the country.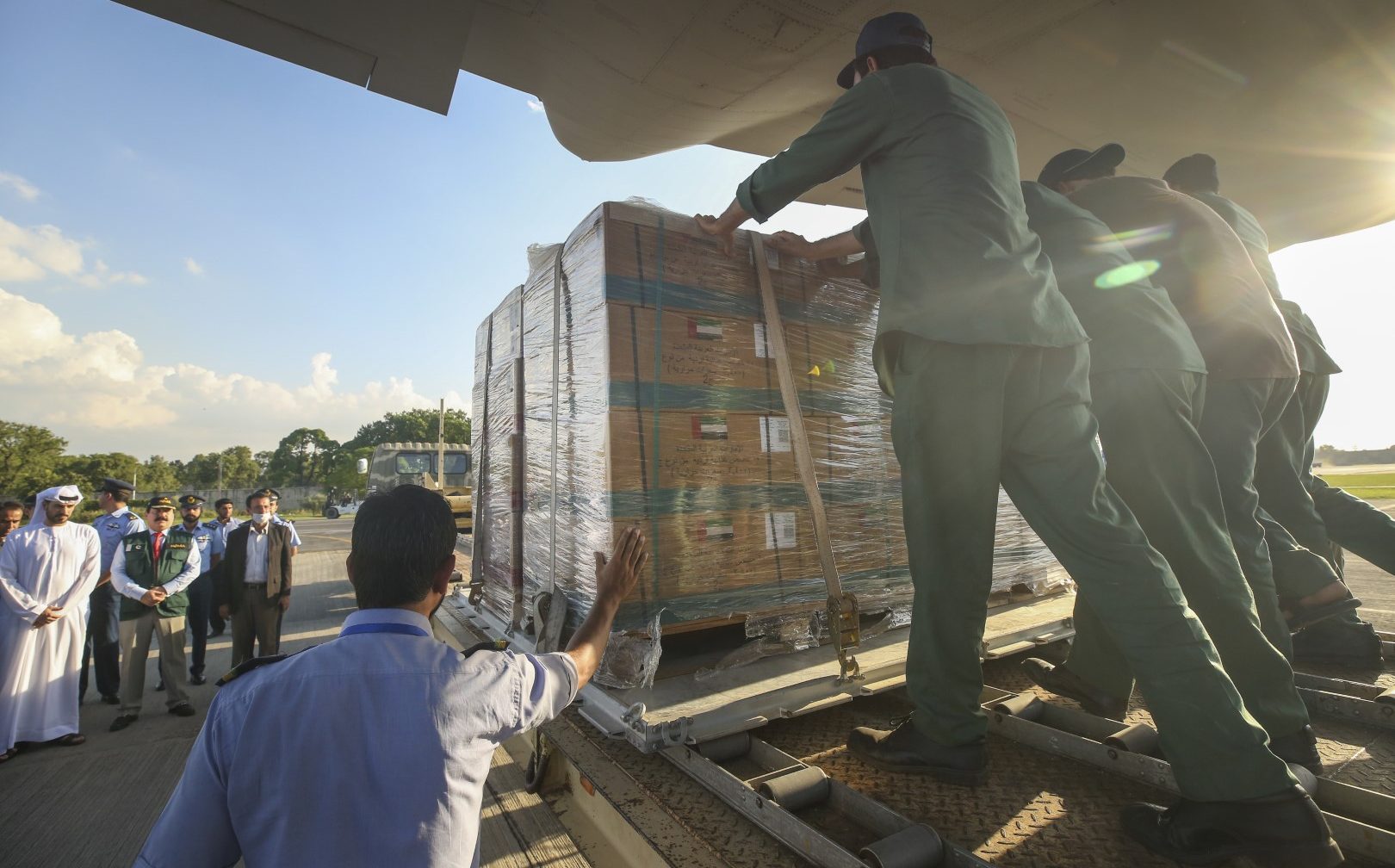 The humanitarian aid was dispatched as per the directives of President His Highness Sheikh Mohamed bin Zayed Al Nahyan to support flood-hit Pakistan.
The armed forces have dedicated military aircraft to transport humanitarian aid on account of the competitive edge they have gained in transporting relief material regionally and internationally.
The provision of the UAE aid falls under the Article No.9 of the 'UAE's Principles of the 50', which considers foreign humanitarian aid an integral part of the country's ethical commitment toward friendly countries.